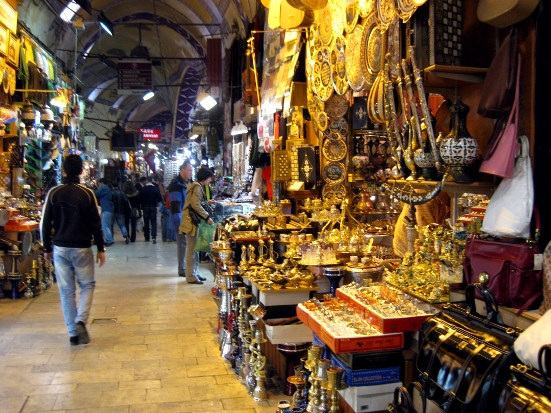 The Grand Bazaar in Istanbul is regarded as the oldest mall in the world. People have come here from all over the world to shop since 1461 when it opened. Commodities sold in the Grand Bazaar range from jewelry to food.
As a popular tourist destination inIstanbul, the Grand Bazaar, of course, boasts some great features.  Among the many options, there are certain restaurants that can be great dining options if you make it to the Grand Bazaar.
These two restaurants are generally seen as the best of the best. Try them out if you have the chance to visit this wonderful bazaar:
Gaziantep Burç Ocakbaşi
Gaziantep Burç Ocakbaşi is tucked away on a small street close to a busy street in the Grand Bazaar area. The restaurant's specialty is cuisine from Gaziantep, one of the most prominent cities around, which have has many tasty food options.
Located in southeast Turkey, Gaziantep's cuisine is largely influenced by Oguz Turks and Aleppo. The region's dishes differ from other cuisine in Turkey, including the great starter called ali nazik. It's a home-style Turkish kebab made from marinated baby lamb or beef with spiced eggplant puree on the top of it.
Then try the salad, too. The vibrant pomegranate molasses and shredded walnuts on top is truly fresh and delicious. The specialty of this restaurant is the dolmas, made from sun-dried eggplant and rehydrated red peppers stuffed with a blend of herbs and rice.  It doesn't contain meat, but a yogurt sauce makes the food beyond delicious.
The restaurant has just a number of tables available. Decor includes strings of dried peppers and eggplant, which, in combination with the smoke from the grill, lends the perfect atmosphere to call people in who need to fill up before they start shopping again.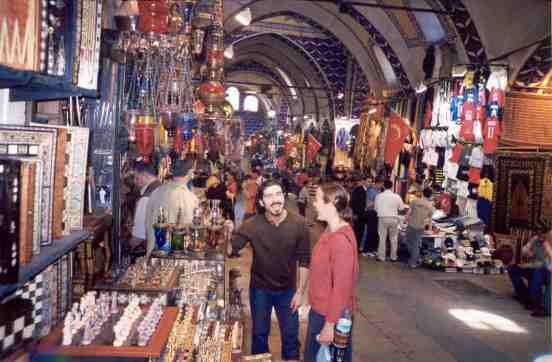 Aynen Durum
Aynen Durum is a small kebab shack that has great durum wraps. The shack is almost invisible, as there's always a group of people out front, waiting to get the crave-worthy wraps.  The setting is more like a place for an eating contest, as everyone there eats with gusto. Ismail, the shop's most famous face, hasn't stopped taking care of his hungry for over 10 years.
He lets customers pick between two contrasting lavas: thin or thick. Ismael isn't kidding with his business. Want to know his tagline? It's "The Motherland of Kebab."  Try the lamb shish kebab and a durum of Adana kebab. Let the griller choose the best lava for them.
The grilled meat is very tasty and is accompanied by parsley and tomato.  The combination of fat, spice, and meat is just perfect. The Motherland of Kebab opens from Monday to Saturday, at 7.00 am to 6.00 pm. Ismael takes a break every Sunday.