The 15 of the free things to do in Lisbon
Here in Lisbon you can find something new for yourself. This vibrant city has everything from stunning architecture to delicious cuisine.
And the best part is that there's a lot of free entertainment in Lisbon! Public transportation in Lisbon is affordable and convenient. Most of the attractions mentioned in the list below, you can easily access by public transportation or by walking. Our guide will help you enjoy the best in Lisbon without going broke. Have a nice trip!
Here are the top 15 of them
1. Alfama
Explore the historic district of Alfama. It's one of the oldest districts of Lisbon. There're colorful houses and historic buildings, with a full of narrow streets. It is a great place for hiking, and you can visit several attractions for free, such as the San Jorge Castle.
Here are a few alternatives for reaching the attraction: you can get there on foot or by catching the 28 tram.
According to information on the website, children under 12 years old have free entrance to the castle.
Here are some additional tips to keep in mind: comfortable walking shoes; sunscreen and a hat during the summer months; try to visit the sights sooner or later to avoid crowds; don't forget to bring a bottle with you, because there're public drinking fountains, you can fill your bottle.
2. Tagus River
Take a walk along the Tagus River. This river is the longest on the Iberian Peninsula. It flows through Lisbon. You can take an unhurried stroll along the riverbank and enjoy the view of the city and the water.
At sunset, the Tagus River in Lisbon turns golden, and the Portuguese call it the straw sea. This time is considered the best time to observe its beauty, so in the evenings the most romantic tourists gather on the embankments.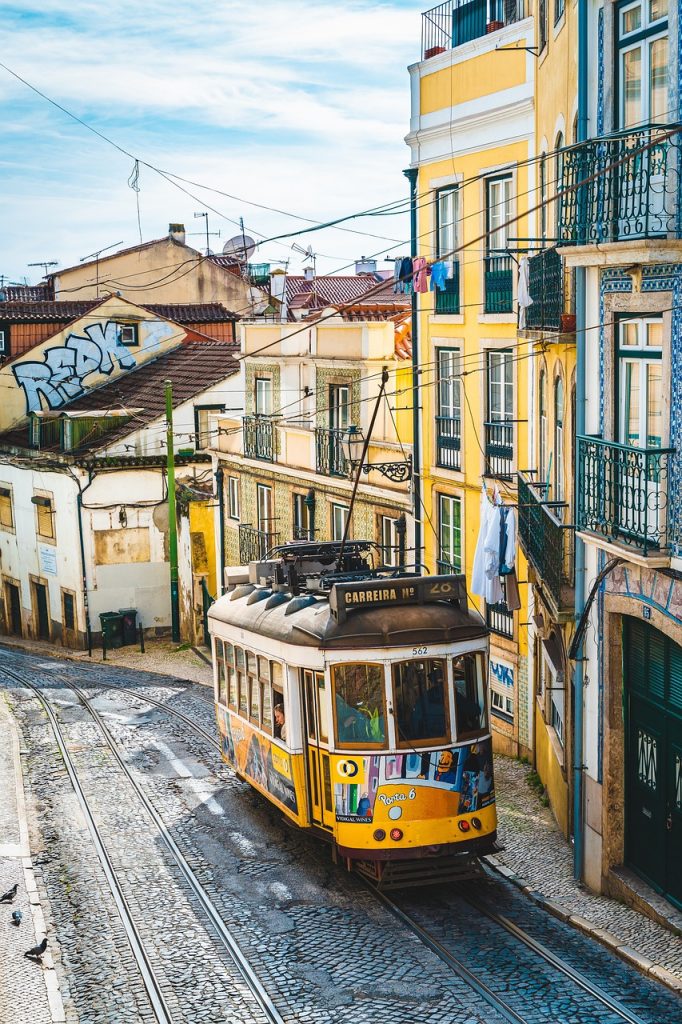 3. Mirador de Santa Luzia
Visit Mirador de Santa Lucia. This observation deck offers stunning views of the Tagus River, Alfama and the National Pantheon. This is a great place to watch the sunset, and you can visit it for free. Two tigers live on the terrace with fantastically beautiful landscapes. On the top floor, next to the church building.
There's a small square with a rose garden and bougainvillea bushes, bounded by a vine-covered colonnade. There's a magnificent view from here.
If you look at the panorama of the city from left to right, we will see the white dome of the National Pantheon, right under the facade of the Cathedral of St. Stephen's Church. Then the two towers of the Church of St. Miguel, and behind them the cruise liners.
How to get there: tram number 28 or 12 (stop Miradouro de Santa Luzia).
4. Belem Tower
Look at the Belem Tower. One of the most iconic sights of Lisbon. It is a popular tourist destination in Lisbon. Belem Tower is included in the UNESCO World Heritage List.
You can explore the tower from the outside for free. But if you want to enter, there's a small fee for entry. Only on Sundays and public holidays until 14:00 is free entrance possible. Also, if you have a Lisbon card, you can get free entry to the tower.
Official website: www.torrebelem.pt
Address information for attraction: Av. Brasília.
You can get there by tram 15E or train from Cais do Sodre station.
5. Lisbon Cathedral
Visit Lisbon Cathedral. It's one of the oldest churches in the city. The twin bell towers, which look like observation towers. There're visible from anywhere in the city. You can admire the beautiful architecture and learn about the history of the cathedral.
Open: from 9:00-19:00. On Sunday and Monday — until 17:00.
The entrance fee is free. But donations are welcome.
Here are some options for getting to the attraction: 28 tram; metro Terreiro do Paco(blue line).
To find the best route: App Carries-public transport company service.
Information about the address of the attraction: Largo da Se.
6. Berardo Collection Museum
Visit the Berardo Collection Museum. The Berardo Collection Museum is a museum of contemporary art. With numerous visitors from all over the world, it is the most visited museum. There're about a thousand works in his collection. In addition to paintings. Here you can see sculpture, photography, three-dimensional compositions and a lot of different installations. Here are sketches by Kazimir Malevich and paintings by very famous artists Pablo Picasso, Salvador Dali.
The museum is open from Tuesday to Sunday from 10:00 to 19:00.
Address: Praça do Império.
Here are some options for getting to the attraction: train(Blue station) or the 15E tram.
Or another option take buses: 729, 714, 727, 728 and 751.
Admission is free, but donations are welcome for more information take a look official website.
7. LX Factory
Explore the LX Factory. The LX Factory is a creative hub that's home to many artists, designers, and small businesses. LX Factory is a place to realize your own abilities in almost any field, whether it's manufacturing, cooking, design or just the ability to sell. You can wander around and explore the shops, galleries, and restaurants for free.
Address: R. Rodrigues de Faria.
Here are some options for getting to the attraction: train to Alcantara-Mar station or the 15E tram.
Visiting hours: 9:00- 18:00, only working days.
More information about this place is on their website.
8. National Museum of Ancient Art
Go to the National Museum of Ancient Art. Impressive collections of Portuguese and European art are collected here. The museum's collection reflects the development of Portuguese art up to the beginning of the XIX century and contains paintings, sculptures, metal works, textiles, drawings. Expositions on three floors are open for connoisseurs of culture and works of art.
Admission is free on Sundays until 2 pm.
Address: Rua das Janelas Verdes.
Here transport options: 25 tram or the bus 713.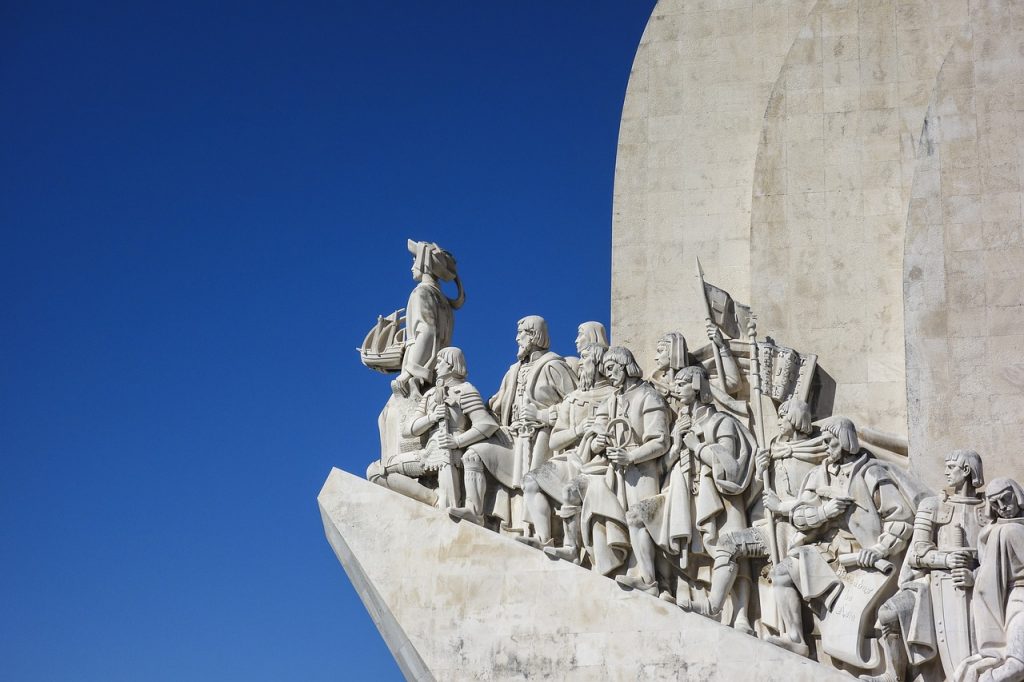 9. Jeronimos Monastery
Visit the Jeronimos Monastery. Jeronimos Monastery is another UNESCO World Heritage Site and a must-see attraction in Lisbon. It was built as a monastery of navigators and is a symbol of the geographical discoveries of Portuguese navigators. Everything here is amazing – the beauty of architecture, the scale, and the art of builders.
In summer season, we advise you to visit the monastery in the early morning. When it's cool and when there aren't many people around. Structure and construction are a rare pleasure for an architect.
You can explore the monastery from the outside for free, but if you want to get inside, there's a small fee for admission.
Address : Praça do Império.
Take the train to Belem station or the 15E tram.
10. Calouste Gulbenkian Museum
Take a look at the Galuste Gulbenkian Museum. The museum has an extensive collection of works of art and artefacts from around the world. The exhibition consists of two parts. The first it presents objects of ancient Egyptian, Mesopotamian, Greek, Roman and Persian art. The second part of the museum is dedicated to European art.
Collections of paintings, sculptures, wood carvings, decorative items are kept here. A separate room is occupied by collections of medieval books and a whole department of manuscripts.
Here is the official website.
The museum is closed on Tuesdays, working hours for other days: from 10:00 to 18:00.
Admission is free only on Sundays until 14:00.
Take the subway to St. Sebastian or Spain Square station.
Address: Av. de Berna 45A
11. National Pantheon
See the National Pantheon. The National Pantheon is a beautiful building that houses the graves of several famous Portuguese figures, including Vasco da Gama and Amalia Rodrigues. A chic building near the embankment.
The architect of the building is Joao Antunes. The roof of the structure is an extensive observation deck. A stunning observation deck that offers the best view of the Tagus River in the city.
Admission is free on Sundays until 14:00 for more information take a look an official website
Address: Campo de Santa Clara.
Here are some options for getting to the attraction: Tram No. 28 or bus No. 735.
12. Take a walk.
Take a free walking tour. Hiking is also a great way to explore the city and discover hidden gems along the way. There're many companies that offer free walking tours of Lisbon.
One of our advises you to get acquainted with the history and culture of the city by walking through the streets and sights. To find out some information about a new city, sometimes ask the locals. Therefore, we advise you to feel the local atmosphere, give yourself the opportunity to walk through unfamiliar streets.
13. Botanical Garden
Visit the Botanical Garden. Paceful oasis in the middle of the city. A luxurious tropical park located on a fairly large territory in the center of Lisbon. A garden with a collection of plants from all over the world. There're waterfalls, ponds, rivers.
Admission is free.
Address: Rua da Escola Politécnica 56/58.
Take the metro to Radio station or the 773 bus.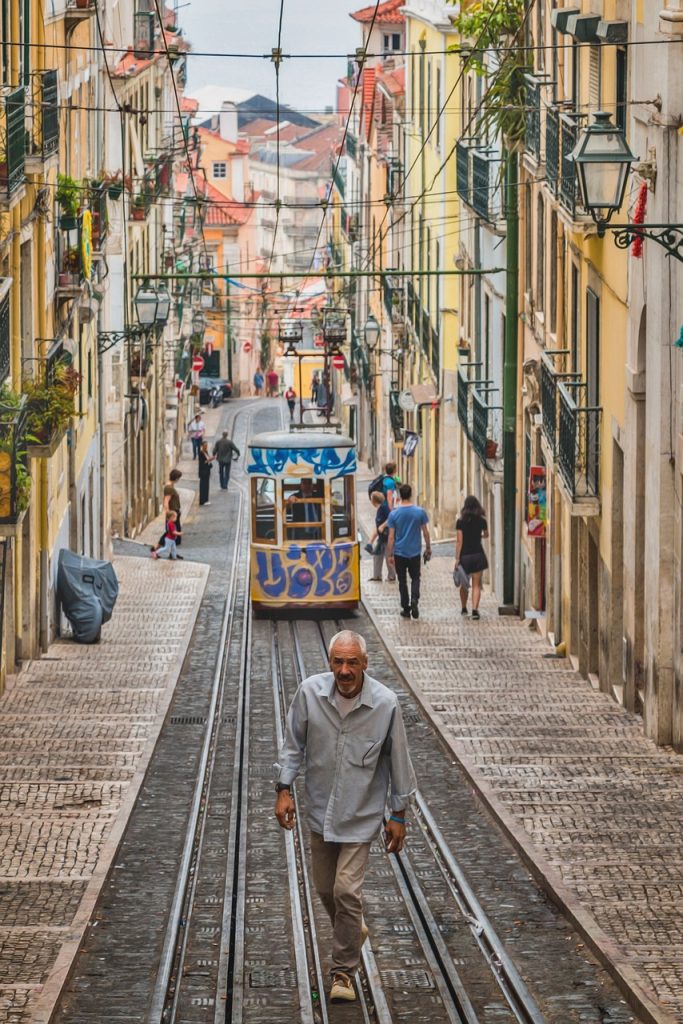 14. Feira da Ladra
It's a really cool flea market that happens on Tuesdays and Saturdays in the charming Alfama district.
You'll find all kinds of treasures there. For example: from vintage gems to unique clothing pieces.
It's definitely worth checking out if you're on the hunt for some great deals!
Address : Campo de Santa Clara.
Open on Tuesdays and Saturdays .
Take the 28 tram or the 734 or 712 buses.
15. Street Art
Enjoy street art. Lisbon is known for its vibrant street art scene and many murals and graffiti. You can meet them all over the city. But some of the best areas to explore include Bairro Alto, Mouraria, and Marvila. They can be reached on foot or by public transport.
You can go on a self-guided tour and walk through the colorful streets for free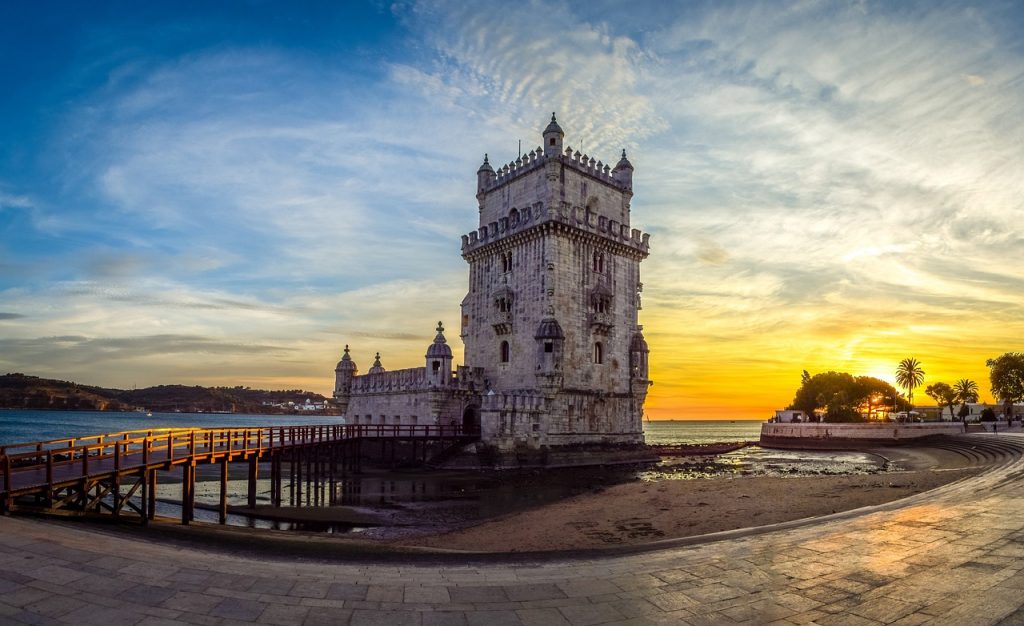 Now that you know some of the best free entertainment in Lisbon. We provide you with some additional information that will help you plan your visit:
1) The cost of visiting attractions varies. Therefore, it is best to get acquainted with up-to-date information on official websites.
2) Many museums offer free admission on Sundays until 14:00. Plan your visit accordingly these days.
3) Some attractions may require pre-booking, so be sure to check this before visiting.
4)Public transport in Lisbon is affordable and convenient. This way you can easily move around the city without spending too much.
Information about the transport card:
There're several options available: including the metro, buses, trams and taxis. If you plan to use public transport. We advise you to consider purchasing a 24-hour or 72-hour Viva Viagem card. This allows unlimited use of all public transport within Lisbon.
Useful information for you: "Lisbon Card"
The "Lisbon Card" is a tourist pass that provides access to several popular attractions in Lisbon. Anyone can purchase a Lisbon Card, regardless of their place of residence or nationality. This is a great option for those who plan to visit many of the sights of Lisbon. And if you want to save a little on entrance tickets and transport.
For detailed information visit website.
In conclusion, we note that Lisbon is a wonderful city with a rich history and stunning architecture. A city with many free attractions to explore. By taking advantage of free entertainment in Lisbon, you can save money.
Experience the best that a new place has to offer you. Feel the atmosphere in each new place and find something interesting for yourself. And each place can fill you with a special meaning. Now this destination can be recommended to travelers with a limited budget. So, pack your bags, grab your camera, and get ready to discover the magic of Lisbon without breaking the bank.