Discover the Best Time to Explore Italy's Beauty
You want to visit Italy, but still don't know the best time to do that? Keep reading, we are sharing everything below.
What is the Optimal Time to Explore Italy?
Italy gets hot weather in July and August, so either May through June or September through October are the best times to travel here. Traveling to Italy during these months offers a beautiful fusion of warmth, sunlight, activity, and fun.
From May to September, when tourism is at its busiest, sightseeing might resemble a bustling playground. So, if you're a die-hard cultural buff, I suggest thinking about April and October. At certain times, there are less tourists, giving you the chance to really experience Italian culture.
The off-season, which runs from November to February, offers reduced pricing and slightly more accessible lodging alternatives. However, it is essential to be conscious of the frigid weather, especially in the Northern areas, as Italy loses much of its radiance in these months. Nonetheless, this time of year offers fantastic opportunities for skiers.
It is possible to travel during the warmest months of July and August, especially if you choose North Italy. During this time of year, locals often throng to the beaches, so avoid resorts and prominent coastal spots. By coincidence, some of Italy's most beautiful places may be relatively empty of tourists, making it worthwhile to take a chance!
Most Affordable Time to Explore Italy
For those looking for a more affordable choice, try visiting Italy in February or November, when the best discounts and lowest costs are available.
Because Italy is such a famous tourist destination, it can get rather pricey. Especially during high season, when famous tourist destinations are sometimes booked months in advance. Italy is notorious for its rather high pricing, so don't be dismayed if your holiday does not come in under budget! Prices vary by location, with exciting festivals, celebrations, and events attracting people. However, planning ahead of time might help mitigate these expenditures to some extent.
In the last days of spring or maybe the first days of autumn, you have the chance to catch incredible accommodation deals, particularly in case you're willing to require a hazard and hold up for last-minute offers. In any case, it's important to note that in intensely touristed regions like Venice, this approach may leave you with no place to remain at all.
Monthly Weather Guide: When to Visit Italy
If you're uncertain about the suitable time to travel to Italy, we have provided a detailed breakdown during the whole year to offer you a deeper understanding. Every month you will explore unique attractions, so give them a chance before making any judgments! Rather like any other nation, there can be noteworthy climate varieties that happen within the north that are distinctive from the south. The southern parts tend to be drier than the north, so on the off chance that the climate feels chilly, consider taking a prepared trip towards the south!
For more precise weather visit the official website of the Italian Air Force Meteorological Service (only in Italian)
Italy in January
The temperature is on average 11.4°C
The weather in January in Italy is chilly, wet, and cloudy. In comparison to the somewhat temperate south, the northern regions are more prone to snowfall.
In this month the number of tourists knows a significant decrease, because prices for accommodation are really attractive. However, owing to decreased daylight times, several attractions and landmarks may be closed for repair or operate on limited hours.
January also marks the start of the post-Christmas winter discounts, which provide wonderful chances for bargain hunters.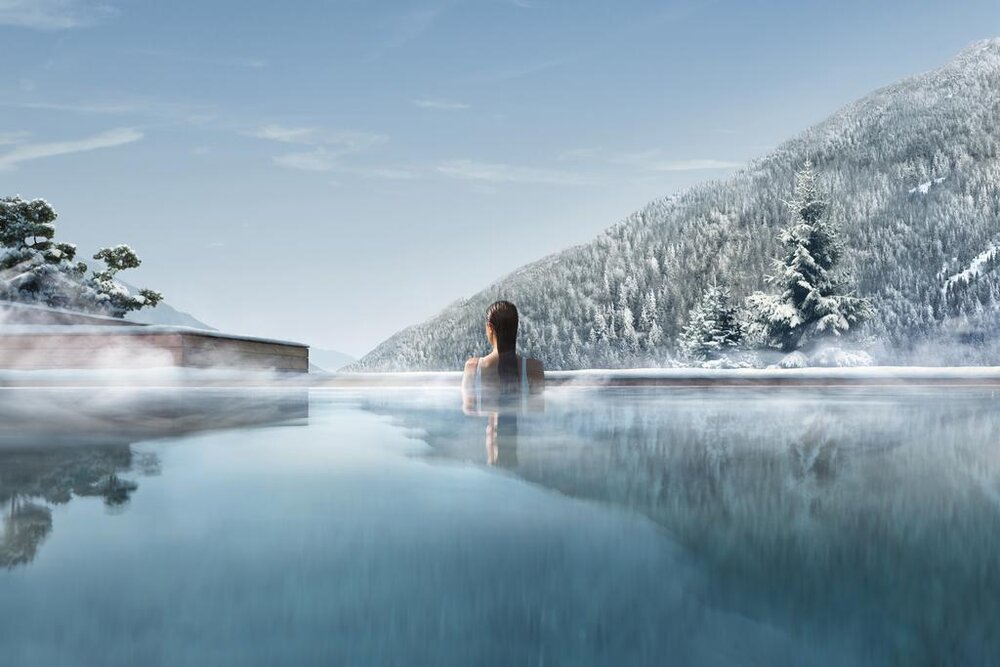 Italy in February
The temperature is on average 12.1°C
Italy's February continues to be primarily frigid. The peak skiing season occurs during the northern mountainous areas' copious snowfall, which also makes it the busiest time of year for such sports.
In the southern parts of Italy, temperature fluctuations become a little more high during the day. In the morning and evening times the temperature is less and it remains relatively cold, while daytime temperatures can become pleasantly warm.
Tourist numbers are generally lower during this time, resulting in affordable prices. In any case, it's critical to note that the carnival of Venice draws in a surge of guests, so take this into consideration when arranging your trip to Italy.
Italy in March
The temperature is on average 15.2°C
March in Italy marks the transition to warmer weather, although it can still be quite unpredictable. It is advisable to pack some warm clothes and lighter garments, especially if you plan to visit the cities of Italy's south, which experience more variable weather conditions.
With longer daylight hours, there is ample time for exploration, and main attractions operate for extended periods. The pleasant temperatures, neither too hot nor too cold, coupled with low prices of accommodations and all, make March an excellent time to travel to Italy and explore it without breaking the bank. Despite the increasing number of visitors, attractions don't feel overly crowded.
It is important to consider the timing of Easter, which can negatively impact your travel. Since there are many holidays during this period, that results in potential closures of certain attractions. This happens a lot in Rome, which also draws numerous visitors who come to assist the Pope's Easter Mass. Therefore, it's fitting to take into consideration these components and carefully arrange your travel to this fabulous country.
Italy in April
The temperature is on average 18.4°C
April in Italy brings variable weather, sometimes it's warm and sometimes it's a little cold, when it rains. In the southern regions the temperatures are higher than north and it rarely rains, which makes you feel that summer is approaching.
Since temperatures start to rise and the days become more long, you will be able to explore many attractions that remain open for long hours during this month, preparing for the upcoming summer tourist influx. Visiting during this time offers the advantage of fewer crowds and lower costs compared to the peak summer season.
April marks the revival of outdoor activities, such as popular hiking routes and seaside towns.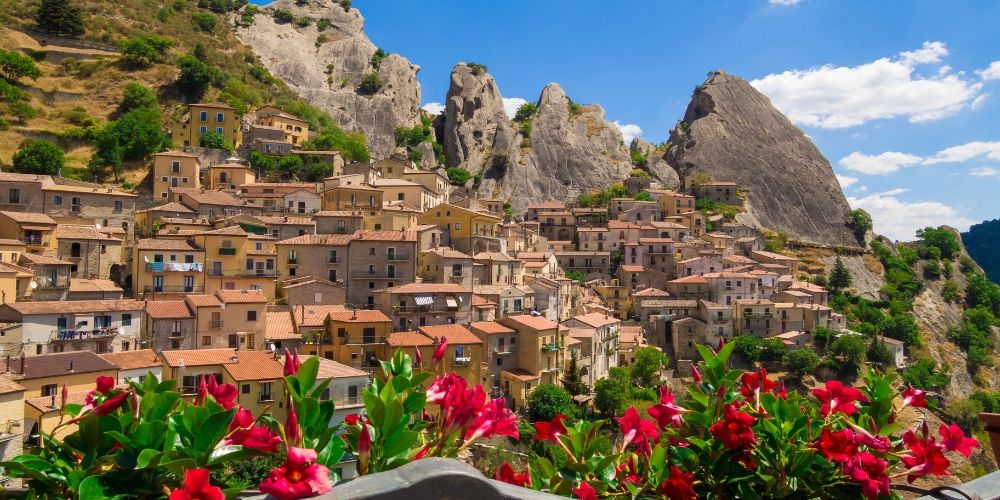 Italy in May
The temperature is on average 22.5°C
May is an excellent month to visit Italy since the weather is nice but not oppressively hot, and visitor numbers are increasing but not overwhelming. The rare rain and chilly temperatures are still possible, especially in the north.
May is the finest month to visit the countryside or explore the various gardens and outdoor attractions in Italy.
Furthermore, May is the cycling season, highlighted by the Giro d'Italia event. Because the race course varies every year, it's best to verify ahead of time and plan appropriately. Keep in mind that costs in towns and cities influenced by the race may skyrocket.
Italy in June
The temperature is on average 27.4°C
June marks the arrival of summer and the peak tourist season in Italy, resulting in a huge number of visitors. As a consequence,the prices during this period are very high.
It's an excellent time to engage in outdoor activities and attend open-air festivals and concerts. Italy celebrates Republic Day, a national holiday on June 2nd, which may result in limited business and operation hours at key attractions and sites.
Even on the off chance that there's no rain and temperatures climb to the mid 20s, it is still a great thought to have a lightweight coat with you in case the climate abruptly changes.
Italy in July
The temperature is on average 30.3°C
Italy experiences some of its warmest weather in July, right after August. The cities may get oppressively hot, and the extra tourist traffic combined with the heat can make sightseeing difficult.
It is typically the most expensive period to travel, with prices rising to keep up with the high demand for convenience and flights. It is fitting to arrange your following steps well in progress in case you arrange to visit Italy in July.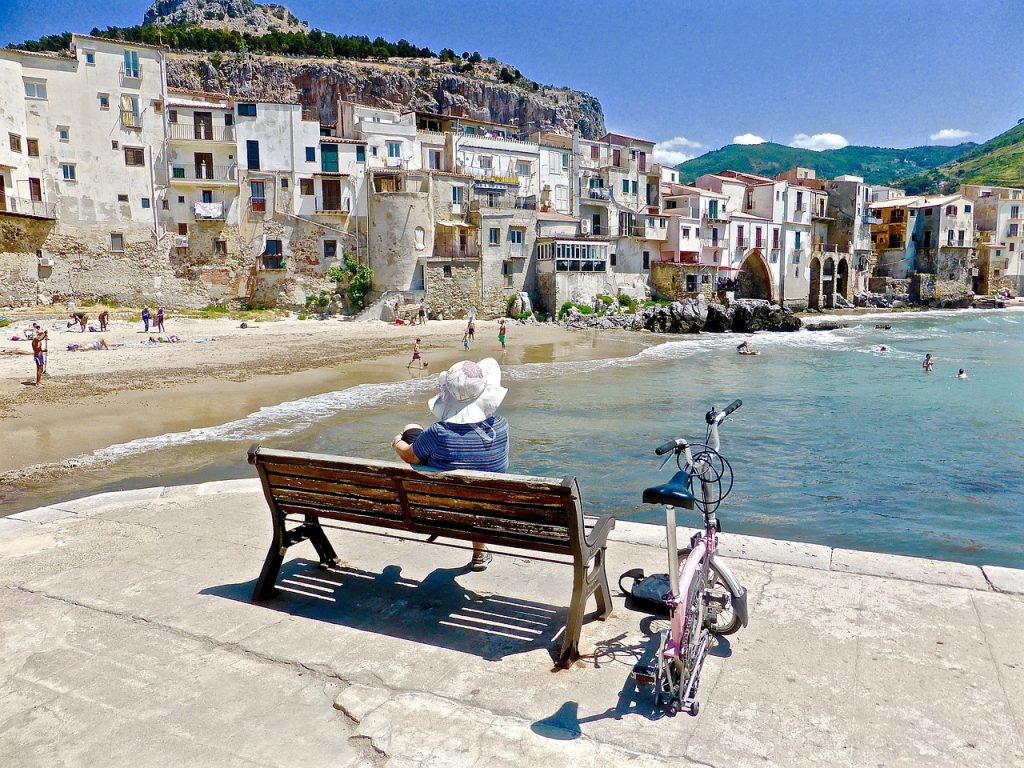 Italy in August
The temperature is on normal 30.5°C
For Italians, the month of Admirable marks the conclusion of the summer get-away season. This implies that in expansion to competing with other guests for beachfront lodging, you'll also gotta fight with the nearby populace.
In particular in the cities and the southern areas, the temperatures may be intolerably high. Due to the cities' tendency to become more deserted at this period, it's crucial to be aware that various attractions, eateries, and services may only be available on a limited basis.
Italy in September
The temperature is on average 25.5°C
The summer season in Italy comes to an end in September. Even while the days are still warm, the evenings can have a refreshing breeze. Beach vacations are more enjoyable and less crowded now.
If you intend to visit Venice, be prepared for busier conditions because September is when the legendary Regata Storica boat races and the Venice International Film Festival take place.
The various harvest festivals and food-related events will thrill food lovers. This is the perfect time to experience the culinary wonders that Italy has to offer while indulging in regional specialties.
Italy in October
The temperature is on average 21.3°C
Italy experiences temperate weather in October, with chilly but comfortable temperatures. Packing for unpredictable weather is advised because some rain is possible, especially in the northern regions.
Compared to the popular months of July and August, this time of year makes sightseeing simpler because there are less people and lines. Even outside of the larger cities, you may still take part in the many cuisine festivals and harvest celebrations.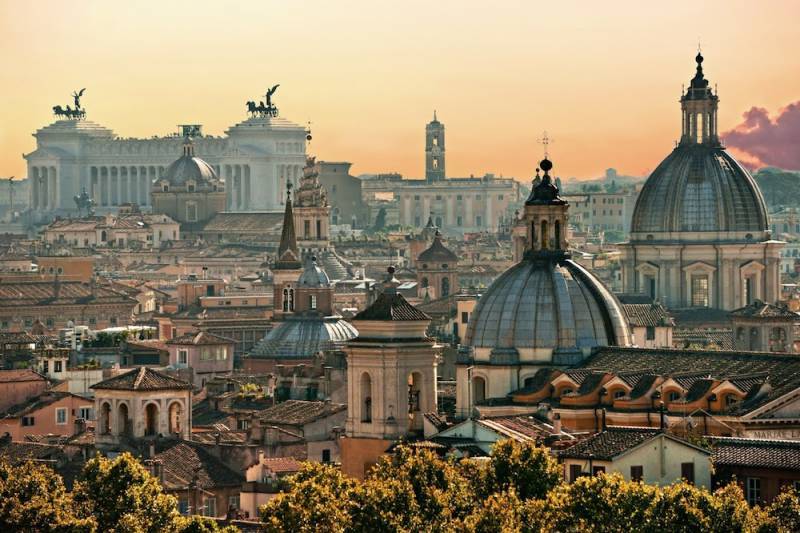 Italy in November
The temperature is on average 16.3°C
November is characterized by gray skies and increased rainfall, and temperatures continue to decline. Higher elevations may result in snowfall and less pleasant outdoor workouts.
As the travel season draws to a near, prices begin to drop, making it less demanding to induce great bargains on lodging. Outside of big towns, tourist attractions and beach houses may be nearby during the off-season.
If you intend to go sightseeing during this period, it's important to take into account the influence that reduced daylight hours will have on prominent sites' working hours.
Italy in December
The temperature is on average 12.5°C
The start of the holiday season in December means higher pricing and more tourists. Although it isn't officially peak season for Italians who love to ski, it marks the starting of the busiest season for Italian ski inclines, with snowfall expanding as January approaches.
When is the suitable time to visit Rome?
Ancient ruins, art galleries, museums, and intriguing sites embellish Rome, the everlasting city. The city's beautiful atmosphere and astonishing allure make it a perennial visitor attraction. Rome, with its multitude of sites and activities, has a wealth of experiences to enjoy.
Rome has an unrivaled combination of art and history, from the spectacular Colosseum and Vatican City to the historical Roman Forum and the renowned Trevi Fountain. The city itself has the sense of an expansive gallery or craftsmanship display, stuffed with pearls that cannot be explored in only one visit.
It's difficult to define a bad time to visit Rome, but the most excellent seasons are spring (April to June) and autumn (September to October), when the climate is pleasant but not harshly hot. These times are great for planning a Roman vacation itinerary that includes wandering through lovely cobblestone alleyways and across magnificent river bridges.
When is the best time to visit Tuscany?
The summer months of May through July are frequently the busiest for visitors in Tuscany. Cities might feel congested during this season, and the weather can be oppressively hot.
The months of April and May, as well as October and November, are the most popular periods to visit Tuscany. The temperatures are more pleasant during these seasons, and there are less visitors.
The winter months, on the other hand, may be chilly, melancholy, and a swirling climate. Winter can be a perfect season to think about Florence's authentic destinations and museums.
During the spring and fall seasons, you may discover great deals on lovely lodgings and experience a variety of activities without the crowds.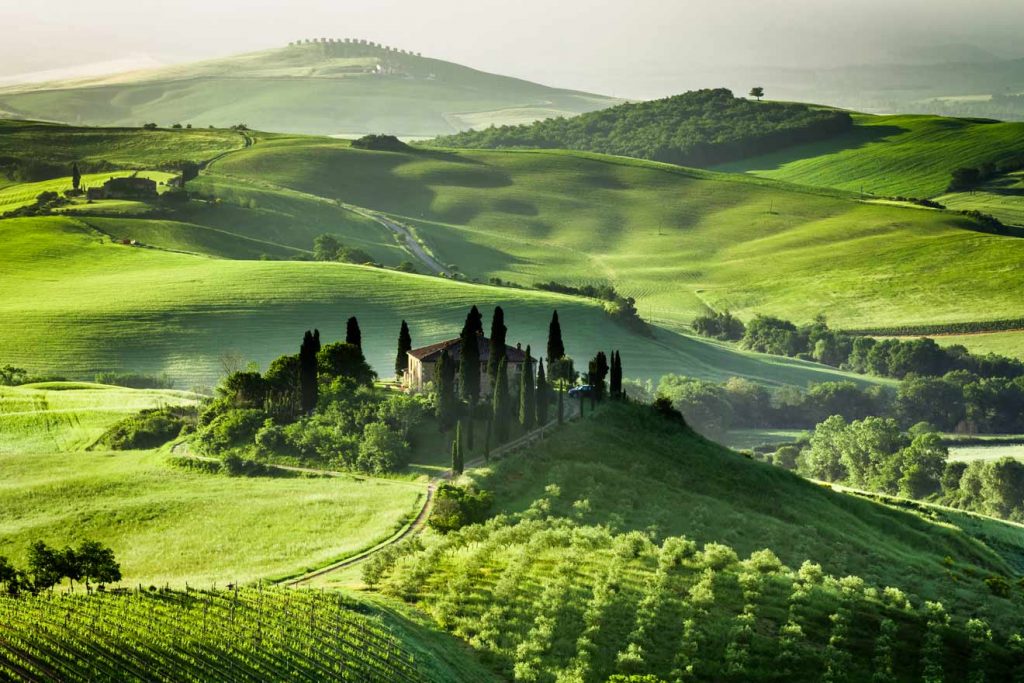 When is the most excellent time to visit Venice?
No matter when you visit Venice, whether for Carnevale in February, to investigate the glass works in Murano, to enjoy the beaches of Lido, or as a day excursion from Milan, you'll almost certainly encounter a significant number of people. Venice endures hot and humid weather throughout the summer months, bringing large throngs of tourists. Keep in mind that Venice is an expensive place in general, and costs may skyrocket during the summer.
In contrast, the shoulder seasons provide a greater opportunity to encounter less visitors. However, the weather might still be wet and damp in spring, making outdoor activities less enticing. Autumn, on the other hand, provides mild weather and the chance to locate amazing prices on Venice lodgings.
Italy Events and Festivals: What Not to Miss
Italy is well-known for its lively parties and festivities, when Italians gather to celebrate old traditions, religious holidays, and the joys of nutrition and craftsmanship. If you're seeking for an exciting party engagement, the peak season from May to September is when you'll find the best merriments in Italy. Here are a few of top festival picks:
Venice Carnival
The Venice Carnival is a well-known street event conducted in February, immediately before the solemn month of Lent. It draws a big crowd and provides a lively environment packed with colorful costumes, masks, and celebrations.
Holy Week Celebrations in Italy
Rome, home to the Vatican City and the Catholic faith, celebrates Easter in grand style. Heavenly Week in Rome pulls in guests from all over the world, from the Pope's Easter sacrament at St. Peter's Basilica to the Stations of the Cross walk at the Colosseum.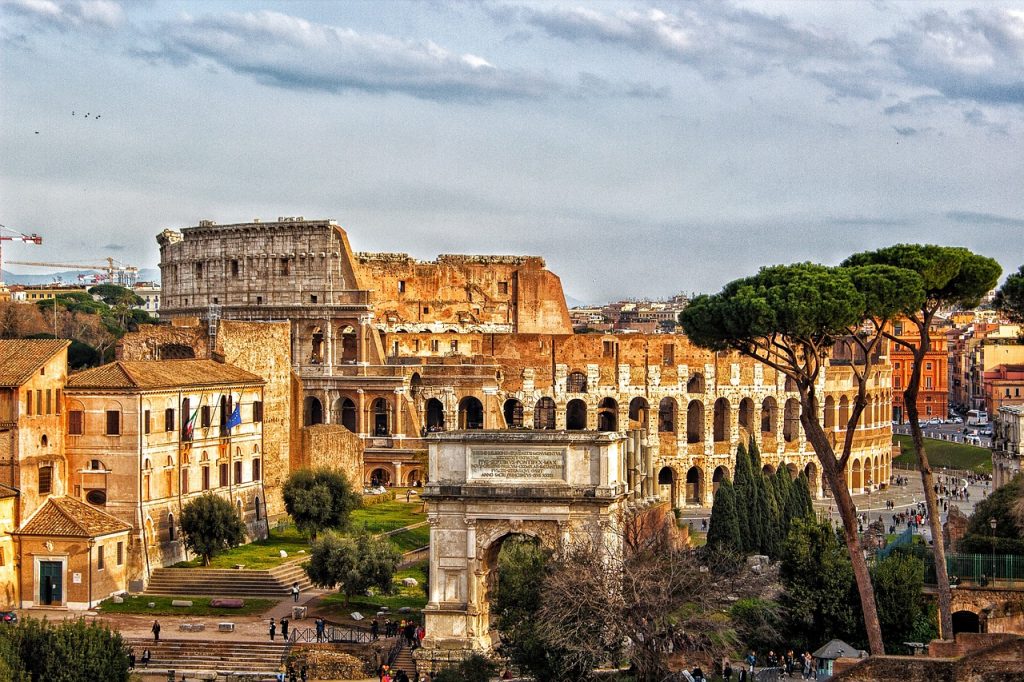 International Festival of Film in Venice: The Venice All inclusive Film Celebration, held in September in Venice, is the world's most prepared film celebration. This prominent festival draws well-known a-list celebrities, exhibiting a wide range of films and staging spectacular red carpet festivities.
Food Festivals
Throughout the year, several food festivals showcase Italy's gastronomic wonders. The Alba White Truffle Festival, Italy's largest of its type, honors the famed white truffles, whereas the Boccaccesca celebration in Tuscany honors the region's most well-known foods and wines, providing a delicious engagement for nourishment fans.
These events provide an opportunity to immerse yourself in Italy's active culture, norms, and energetic surroundings, making your vacation an unforgettable experience.
Italy provides a rich embroidered artwork of interactions every year, making it an enticing destination for visitors. Each location has its own distinct beauty and charms, from the remarkable ruins of Rome to the pleasant sceneries of Tuscany and the lovely canals of Venice. The best time to visit Italy is determined by your preferences and interface.
The spring months of April to June and the autumn months of September to October are suggested for beautiful weather and less crowds. During these times, you may enjoy nice temperatures, exciting festivals, and exploration of the country's famed monuments without feeling crowded by tourists. However, if you're searching for energetic parties and lavish festivities, the peak season from May to September provides a plethora of events such as the Venice Carnival and Giro d'Italia.
Finally, the best time to visit Italy may be a personal choice based on your interests, but regardless of when you choose to go, Italy assures a riveting journey packed with rich history, gorgeous scenery, and delectable food.
Useful links:
Discover more about trip to Italy: