The Best Water Parks in the World 2014
With summer (thankfully) finally a dot on the horizon, it's time to start thinking about a family summer vacation.  Whether you opt to stick nearby or travel far away, there are always family-friendly vacation options no matter where you go, and water parks have to be at the top of that list.  So, if you're looking to take your family out and have a nice fun-filled weekend, then check out one of these options: the world's finest water parks.
Water Parks in the USA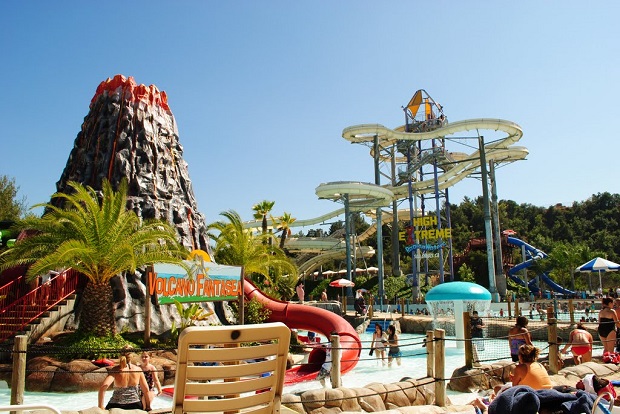 Raging Waters, San Dimas – Raging waters is southern California's biggest water park and it's famous for huge slides and Dropouts. "Dr. Von Dark's Tunnel of Terror," as the name might suggest, is a waterslide that has 15 meters of terrorizing twists and turns in complete darkness.
Typhoon Lagoon, Florida – Situated in Lake Buena Vista, Typhoon Lagoon is part of the Walt Disney World empire. And it's the one for you if you want to have the experience of being caught in the waves of the ocean itself.
Noah's Ark, Wisconsin – Noah's Ark is America's biggest water park. The "water park capital of the world," as it is often called, does justice to its name as it offers forty nine water slides with a variety of other attractions.
Kalahari Resort & Convention Center, Wisconsin – The second in the Wisconsin Dells family, this US water park is famous for its cold, winter-like climate. This park has among the largest indoor water pools in the country and should definitely be on your list.
Wilderness Territory, Wisconsin Dells – The third of the "Big 3," Wilderness Territory of Wisconsin Dells is a paradise. It offers the most varied indoor and outdoor treats for the family to enjoy.
Water Parks in Canada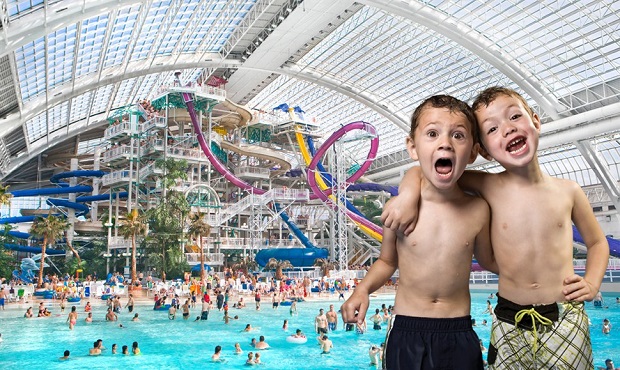 World Water Park, Edmonton – North America's largest indoor water park is among the most multifaceted parks in terms of aquatic attractions. "Nessie's Revenge" is an extreme, speedy, and bumpy 40-meter plunge into a pool.
Wild Water Kingdom, Ontario – This water park in Canada has earned the status of "King of the Canadian Water," and rightly so. The 100-acre park is versatile in its nature of slides and rides, meaning kids of all ages will have a great time.
Calypso Park, Limoges – Calypso Park, Limoges, is the biggest in Canada. One of the most alluring options in North America, this place is constantly expanding, with a new attraction seemingly added every couple of weeks.  This arguably is the best one on our entire list.
Water Parks in Europe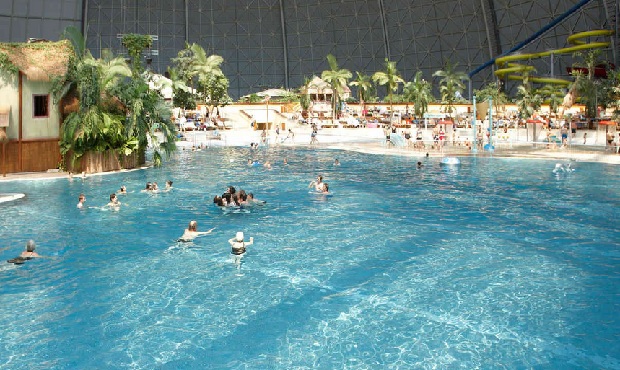 Tropical Islands, Germany – Tropical Islands in Brandenburg will certainly take you through a paradigm shift by giving you the experience of being in a rainforest. It can host up to 8,000 visitors a day. Spread out over 710,000-square feet, Tropical Islands is the world's largest indoor water park.
Let the alluring moments speak for themselves. Get drenched in the water. And have all the fun you can!