A Tale of Two Portlands: Maine and Oregon
There are two cities within the United States named Portland that have been crucial to the history of their areas: Portland, Oregon, and Portland, Maine.  In Oregon, the area has been inhabited for centuries, first as a home to native tribes, later to be named for Portland, Maine.  Oregon's city is at the confluence of the Columbia and Willamette Rivers while Maine's Portland, the state's largest city, is located on Casco Bay. Both Portlands are the major seaports in their areas. But there's something about each city, despite their being on opposite coasts, that is similar—a laid-back, earthy vibe; good food; great beer; and a constant flow of visitors looking to capture a little bit of Portland.
Portland, Oregon: Places to Go, Things to Do
The northwestern city has much to offer.  Some of the hotter spots to visit include something for the literary at heart, aficionados of flora, shoppers, kids, and history. For instance, Powell's City of Books is called such because the bookstore consumes an entire city block and has nearly 2 million books within. It's easily the largest bookstore on Earth carrying both new and used items. Pittock Mansion is 1,000 feet above the city in the hillside and offers breathtaking views of the city, forest, rivers, and surrounding landscapes.  There are 23 rooms in the mansion, which was built during the time Portland was a small lumber town.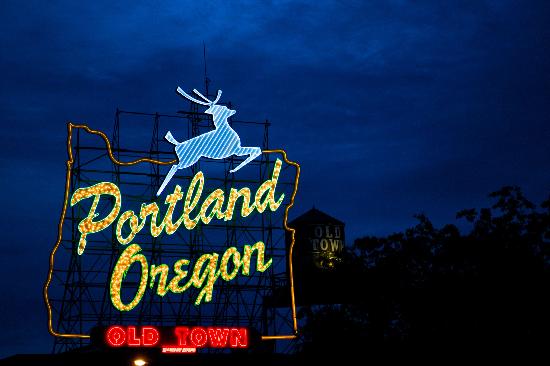 Lan Su Chinese Garden has been patterned after the Ming Dynasty gardens with walkways, bridges, and landscapes to complement a beautiful lake. If you don't want to meander on your own, there are tours available. For children, head out to the Oregon Zoo, home of over 2,000 animals. Located in Washington Park, the zoo is renowned for its Asian Elephant program. Museums abound in Portland, Oregon, including the Oregon Museum of Science and Industry, which has hundreds of interactive exhibits and thousands of square feet. Don't miss the planetarium!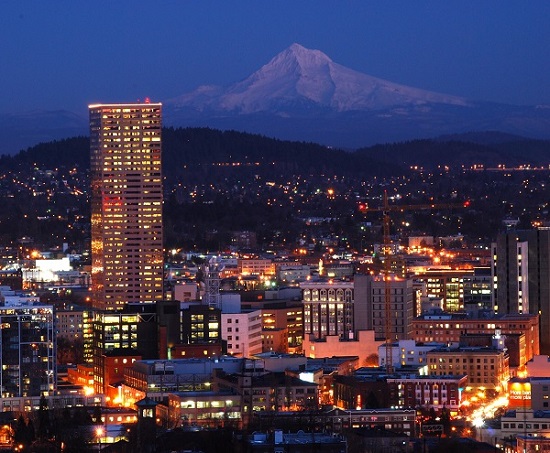 If you prefer outdoor activities, you'll find the northwest is a great place to be!  Forest Park is the country's largest urban wilderness with nearly 200 species of animal and some terrific hiking trails.  There is hiking all around Portland, plus paths for runners and bicyclists. Oh – don't miss the golf either! The longest ski season is up on Mount Hood, so you can enjoy winter sports like skiing. Water sports can be enjoyed on the lakes and rivers. These activities include fishing, rafting, kayaking, windsurfing, and swimming.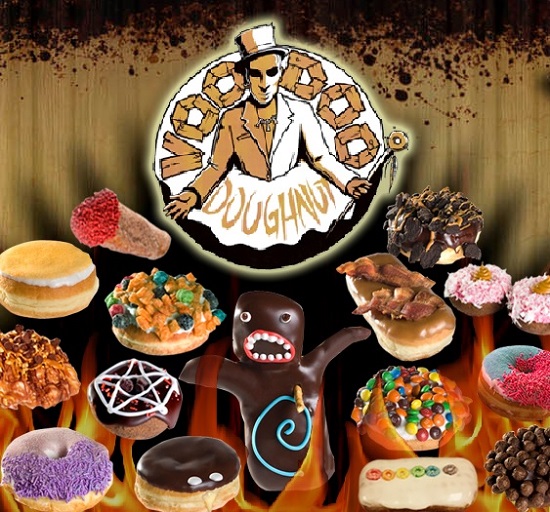 Portland is known for its ever-growing microbrewery scene, so search out a few to taste some of their specialty suds.  A famous snack spot in Portland is Voodoo Doughnuts, which produces amazing doughnut creations that include everything from cereal to bubble gum.  Portland's food truck scene is also huge, and favorites of the 500 and counting vendors around the city include Eurodish, KoiFusion, and Built to Grill.
Portland, Maine: Places to Go, Things to Do
This northeastern city certainly has its fair share of fun things to do and places to go as well. Portland is Maine's largest city and many artisans call it home. Man, woman, and child will have a grand time here!
For instance, take the kids to one of the many amusement parks in the area, including Aquaboggan. Take a scenic drive along the coast and photograph the numerous lighthouses in the area while enjoying the lazy day's ocean breeze.  There are some famous bookstores here, too, though they may be for more of an antiquarian in the crowd.   The Children's Museum of Maine houses interactive displays, a tidal pool, and a lobster boat.
The Old Port is now a shopper's haven, with plenty of stores and boutiques to choose from.  The New Port is a start-off point for many cruises in and around the area and ferryboats that can take you to the nearby islands in the Sound.  You can even take a ride on a historic tall ship for a quiet time out on the water.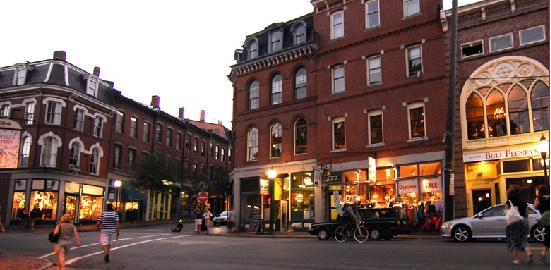 If shopping and sailing aren't your things, then perhaps you will enjoy a tour of the Victoria Mansion that dates back to the Victorian Era. Southworth Planetarium is on the University of Southern Maine's campus. Art lovers will be thrilled over the many galleries and art museums in town, as well as the art walks.  Speaking of walking, there are several walking tours you can engage in that can take you into the past by teaching you about the ghosts that haunt the area or you can learn about wine, amongst other fun things.  The Wadsworth-Longfellow House is in Portland, Maine – home of the famous American poet.
Outdoor activities here in the east are similar to those in the west.  There are several hiking trails within Portland and the surrounding areas.  Kayaking, sailing, beachcombing, and golfing are also available for the avid outdoorsman.  Don't miss Maine in the winter! There's plenty of skiing to be had throughout the state.
Foodies will enjoy Portland, Maine's, bustling restaurant scene. Featuring everything from hearty New England favorites like lobster rolls and clam chowder to the more cutting edge farm-to-fork phenomenon and amazing fusion restaurants.
Whether you prefer the east coast or the west coast, you'll find plenty to do in either Portland. There are tons of places to stay in either city, from quaint beds and breakfasts to chain hotels to luxury-endowed accommodations. Pick a direction and have a great holiday!