The Best Amusement Parks Around the World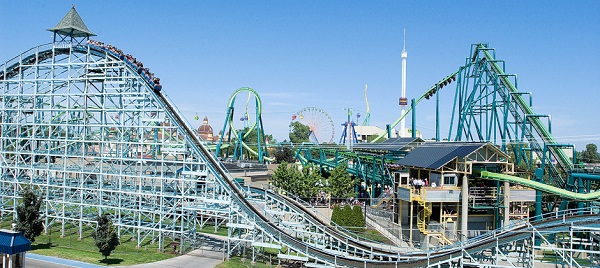 Amusement parks are a lot of fun, not just for kids, but for adults as well. A visit to such a park is a great outing for the entire family. It's a real opportunity to bond with your kids. So what are the best amusement parks across the world? Let's find out.
Cedar Point, Ohio, US – This Ohio amusement park is for all those roller coaster addicts. If you love that lurching and sinking feeling, then this is where you should be. Cedar Point has 15 roller coasters with 68 rides, more than any other park. The tallest one in the world, Wicked Twister, is also located here. When you are at the top, you feel as if you are floating on air. The train twists at 450 degrees as it travels at 72 miles per hour. That's mind boggling–as is the view–near 360-degree views of Lake Erie, in which the park juts out on a peninsula. There is also an 18-acre water park.
Magic Kingdom, Florida, US – Disney's Magic Kingdom is truly magical. It's always noisy and crowded as thousands of people come to this park every day to have a great time. Cinderella's Castle is the icon. Magic Kingdom isn't full of thrill rides, but it's a fantastic place to bring kids as they can live out all of their Disney fantasies and meet some of their favorite characters.
Tokyo Disneyland, Japan – There are Disneylands  across the world, but in terms of attendance, Disneyland in Tokyo ranks at the top. It was the first park by Disney outside of the US. The themed areas in this amusement park are Fantasyland, Tomorrowland, Adventureland, Westernland, Mickey's Toontown, Critter Country, and World Bazaar. There are a lot of open spaces in this park.
Hersheypark, Pennsylvania, US – Milton Hershey, the chocolate magnate came up with this park primarily for the recreation of his employees, but everybody can enjoy a sweet day at this chocolate-themed amusement park in Pennsylvania. In addition to roller coasters, guests here can also take advantages of golf courses, zoos, street lamps that look like Hershey Kisses, and Chocolate World, where you can learn how chocolate is made. There is even a chocolate spa at this luxurious chocolate hotel across from the park, Hershey Hotel. In this Pennsylvania amusement park, there are eight roller coasters, six water rides, and 20 rides for kids.
Ratanga Junction, Cape Town, South Africa – This is a new amusement park in South Africa has more than 26 rides. There are those for kids and then there are the ones with sheer drops. There are roller coasters, like the Bar One Bushwacker and Tarantula. There are crocodile boars and Ferris wheels for younger children. Ratanga Junction stands next to the biggest shopping center in Africa, Canal Walk.
Chime-Long Paradise, Guangzhou, China – This is the biggest amusement park in China, and the second most attended water park in the world. Spread over 60 hectares, there are over 60 attractions, including ten inversion roller coasters.