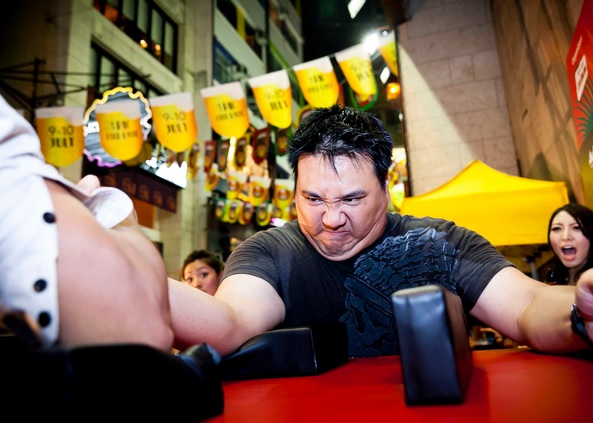 Asia is a huge continent with a lot of diversity. You will find different cultures, languages, food habits, and festivals everywhere you go. There are some really big events in Asia where thousands in the community participate. Some of them include Diwali and Holi of India, full moon parties of Thailand, Ramadan across the Muslim countries, and Hari Merdeka of Malaysia, among others.
But here are some of our favorites:
Lan Kwai Fong Beer and Music Fest, Hong Kong – Lan Kwai Fong is a major entertainment and dining destination in the city. The Lan Kwai Fong Beer and Music Fest has been held here every July for the last ten years. More than 100 beer brands from all over the world take part in the festival as the region is transformed into a party zone. Street booths pop up in the narrow lanes to serve beer from the UK, Belgium, Germany, Ireland, and other countries. Plus, there are souvenirs and delicious snack counters in addition to music, live performances, and even arm wrestling.
Kyushu Summer Festival, Japan – This is among the biggest events in Japan, drawing in excess of a million spectators to the city of Hakata, Japan. In existence for more than 750 years, this is one of the world's oldest-running events. The annual parade is considered silly by some, but it is still thoroughly enjoyable precisely because of its simplicity. Those who take part in the neighborhood parade race through streets with elaborately decorated floats on their shoulders, each one representing their neighborhood.
World Street Food Jamboree, Singapore – If you love street food, then you've got to check out the World Street Food Jamboree in this city-country. Forty of the world's best street food chefs come here from the US, India, Indonesia, Vietnam, Thailand, Mexico, Denmark, Malaysia, China, and, of course, Singapore. Held over ten days, you can savor the best street food from around the world all in one place. The chefs also share their secret recipes and even take classes. The focus is on lesser known street food and the event promises to be one foodie experience you will never forget.