Moscow, the capital of Russia, is one of the most important cities in the world. It is politically important and it's a business hub as well. Still, Moscow is a popular tourist destination and, every year, thousands of Russians, Europeans, and other foreigners make their way to the city for a visit. It seems to be growing more and more popular, with a larger number of people wanting to learn about the culture and tourist attractions in Moscow.
Here are some of the highlights of Moscow.
The Kremlin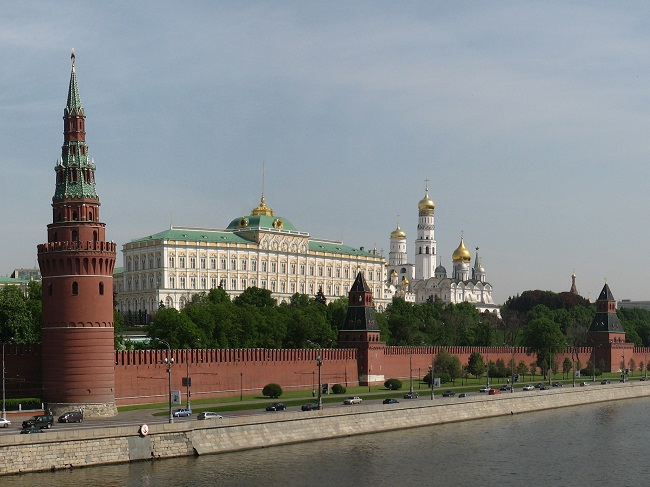 This is the ruling, artistic, and spiritual center of Russia. This is a 68-acre site that overlooks the river. Originally, the Kremlin was a city in and of itself, with its own churches, dwellings, artisans, and traders. The territory was expanded over time and the walls had to be reconstructed. Today, there are four entrances and 20 towers. The Kremlin, to this day, is the home of the Russian President and it is where the administration works. As a result, visitors don't have complete access. Still, you can pay a visit to the beautiful Cathedral Square.
Red Square – A visit to Moscow isn't complete without seeing Red Square, located just beside the Kremlin. For years, it has been teeming with traders, townspeople, huts, and vendors from morning to night. You can enter from the north, passing through the Iberian Gate, which was brought down by Stalin in 1931 but has since been rebuilt. The State Historical Museum is on the right side, the State Department Store stands on the east side, and you'll also find Kazan Cathedral.
St. Basil's Cathedral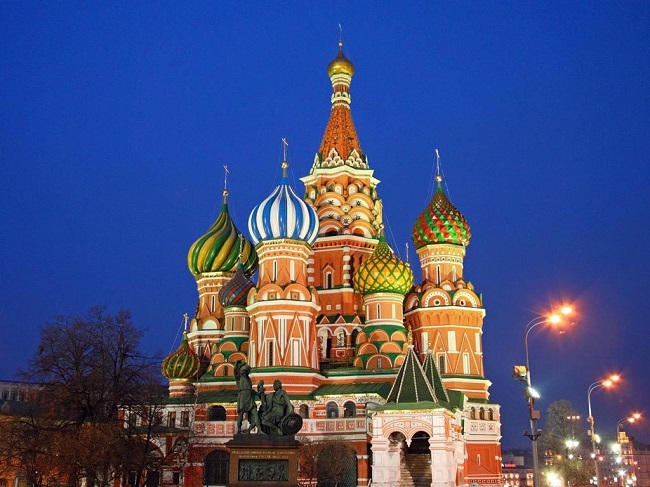 Also referred to as the Cathedral of Saint Basil the Blessed, this is perhaps the most-recognized building in Russia.  With its brightly-colored bulbs and fantasy-like design, this Moscow church lends a wonderful backdrop for any photo.
Gorky Park – A former amusement park, this site was transformed into an entertainment center in 2011, hosting restaurants, art galleries, and modern, trendy facilities. It is a great destination not just for kids, but for everybody in the family. Test out the interactive city map and then check out the kitchen gardens, beach, and DJ sets.
Lenin's Tomb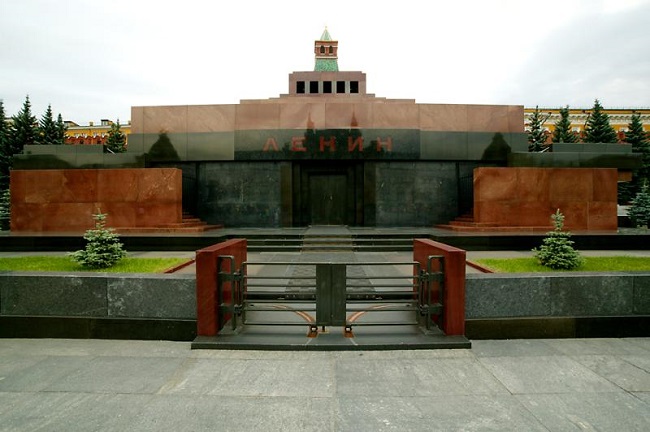 The first head of state of the former Soviet Union, and the leader of Revolution, was buried in a mausoleum made of granite. Visitors can see the tomb Tuesday through Thursday, Saturdays, and Sundays.
Armoury Chamber – This Moscow attraction showcases the wealth Russian rulers received between the 12th Century and 1917's October revolution. You'll come face-to-face with crowns, thrones, Easter eggs, richly-decorated coronation dresses, and much more.
Old Arbat Street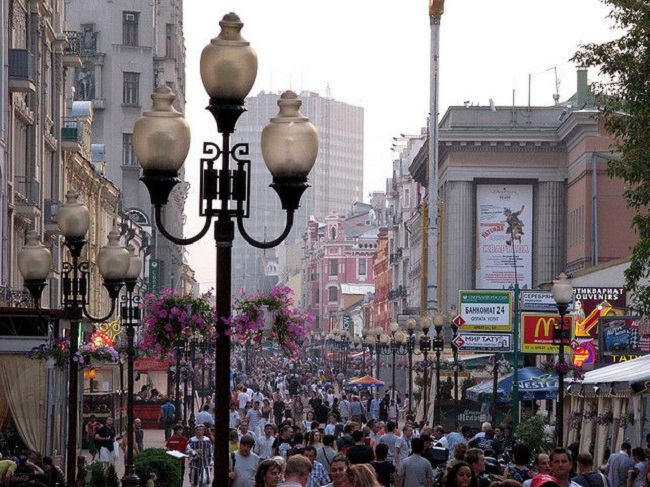 A great place for relaxing and shopping in Moscow, Old Arbat Street features many street side shops selling souvenirs. In addition to lively street music, you will also find many affordable restaurants in the area.