The Best Vacations for Those With a Sweet Tooth
Are you one of those people who believes that chocolate is in its own food group? Is the best part of your day when you get to eat sweets? Surely there must be ways of combining this desire and having a fantastic vacation.
There are a variety of ways in which you can feed your sweet tooth while on vacation. You can take tours through some of the larger cities in the world that concentrate on sweet foods, or perhaps you could try just sneaking in a tour of a factory that produces one of your favorite treats.
If taking a few hours out of your day for a sweet feast isn't your plan, then perhaps a tour or two will quench your cravings. Ben and Jerry's Ice Cream is the brainchild of two childhood friends: Ben Cohen and Jerry Greenfield.  They split a $5 ice cream making correspondence course, opened their first shop in Burlington, Vermont, and hit the jackpot. This delicious ice cream is available all over the world now and you can satisfy your appetite for their awesome concoctions by taking a tour of the factory in Waterbury, Vermont.  Begin at the Cow Over the Moon Theater and learn the history and mission of the company and its part in the community. From there, you'll move to a glass-enclosed mezzanine where you can watch and learn about the ice cream making process. The tour ends the opportunity to visit the flavor room, where you can indulge in all the sweetness your heart desires.
If Ben and Jerry's isn't your cup of tea, then maybe Blue Bunny Ice Cream is. You can sneak this in as a stop to make your holiday one of the sweetest.  The Ice Cream Parlor and Museum is housed in a historic building amidst the business district of Le Mars, Iowa, a town that lists itself as the "Ice Cream Capital of the World."  The whole family will also enjoy the having an ice cream at the marble ice cream bar, though in warmer weather, you can relax the outside seating area.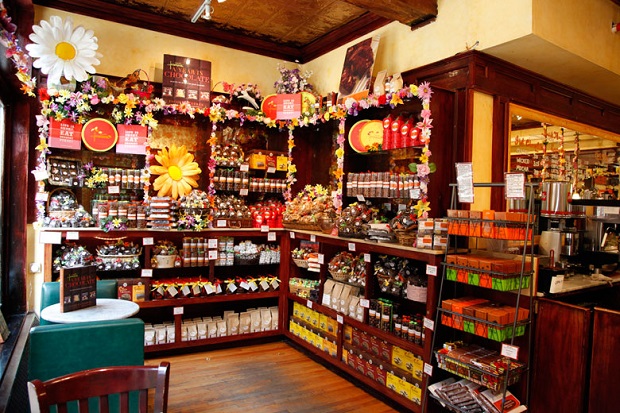 Chicago is not alone in these types of food tours. New York City has them as well. Your need for sweets will be quenched along a walking tour in Manhattan where you can combine shopping and some iconic restaurants in the mix.  Guides can teach you about the history of the area while you taste some chocolate bon-bons, truffles, and pastries. Other desserts may include some sweetly warm homemade Italian doughnuts or some icy frozen yogurt.  Be sure to pay a visit to taste some amazing chocolate at a Jacques Torres shop.
For instance, in Chicago, Illinois, you can take three hours of your day to visit several places that feature chocolate and desserts in a few tours throughout the city.  Locations include Frankie's in Bloomingdales for some hot and fresh Italian cookies, afternoon tea at the Drake, carrot cake at Devon's, and some sweet and smooth chocolate mousse at the Allerton Hotel.  One of the best Chicago vacations for those with a sweet tooth may also take you through the neighborhoods of the Gold Coast and the Magnificent Mile.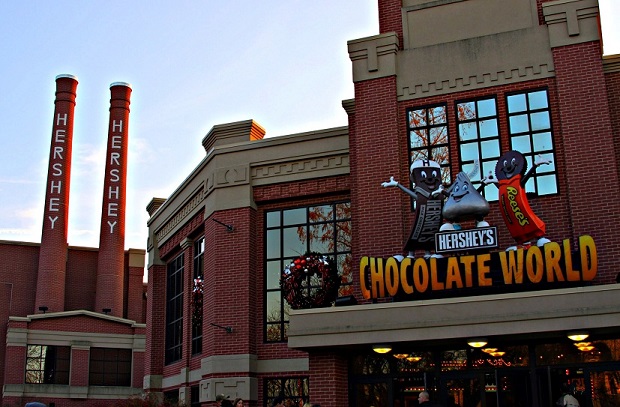 Hershey's is so well-known that the brand is almost synonymous with chocolate. In Hershey, Pennsylvania, you'll find endless chocolate-themed activities and goodies. Hershey's Chocolate World has replaced the factory tour, simulating the chocolate-making process.  You also have the chance to create your own candy bar or learn the art of chocolate tasting. The Factory Works Experience for children is an interactive activity where little ones can collect Hershey's kisses as they become factory packaging experts. Hershey Trolley Works features singing conductors who give you a tour of the town, during which you can learn about the history of the area, as well as the culture.
Heading to the west coast, Sacramento, California, also has tours to enhance some of the best foodie vacations. Walking tours here can include stops at the Centro Cocina Mexican Restaurant for flambé (Plantans Fameados con Ron), chocolate custard (Flan de Chocolate), and other deliciously decadent desserts.  A terrific ricotta cheesecake can be found at La Trattoria Bohemia, while Café Bernardo has some cakes and cookies to die for.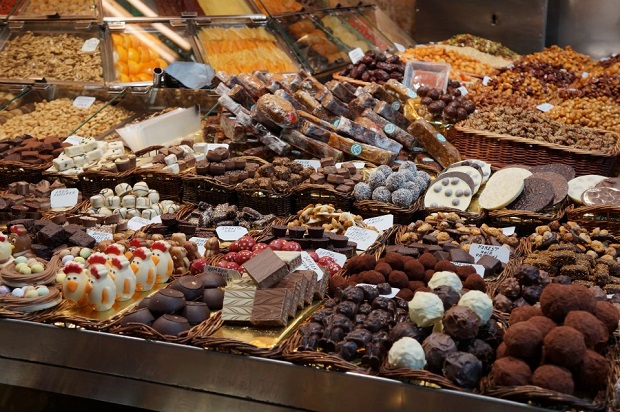 Chocoholics cannot miss a trip to Eurochocolate in Perugia, Italy. This annual event is a chocolate heaven, making this truly the best vacation for those with a sweet tooth.  Around mid-October, the cobbled streets of Perugia become adorned with dozens of carts and even more small shops open their doors to welcome chocolate lovers the world over. Not only can you make your taste buds happy with chocolate, but there is also vanilla, hazelnut, mint, and fruit flavors to enjoy.  Once you've had your fill at the festival, why not head on over to the Perugina Chocolate Factory just outside the city? Make an appointment for the tour and take a bus from Piazza Partigiani to get there.
There are many locations that can fulfill your sweet tooth cravings, plus plenty of events worldwide that are dedicated to sweetness. Don't forget to brush your teeth at the end of the day!