How to Enjoy Sydney in 36 Hours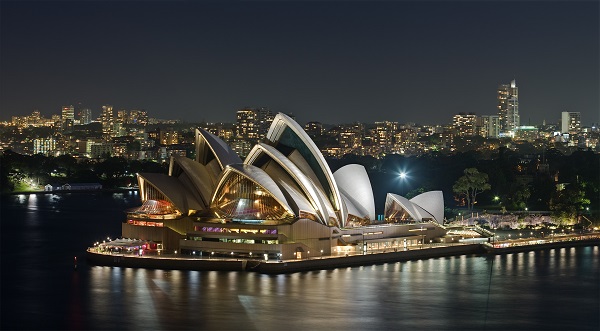 If you've decided to make the (most likely) long trip to Australia, chances are you're going to want to get out and explore all of the land down under.  As a result, you may have to pack a lot of cities and sightseeing in to a short amount of time.  Australia's most-visited areas include Sydney, Melbourne, Adelaide, the Gold Coast, into the Outback, and maybe even over to the west coast city of Perth.  That's a lot of traveling.
With Sydney being the top spot on most visitors' lists, we've pulled together a list of tips that will help you see all of this impressive city in just 36 hours.  You can do it all if you just know how to do it well.
1. Stay somewhere central
Public transportation in Sydney is great, so staying centrally located is a great idea.  There are many Sydney hotel options in the central area–from affordable to pricey. YHA Sydney Harbor hostel downtown could be your best option. It's well-situated in the Rocks close to Circular Quay. On the rooftop, you'll find fantastic views of the Opera House and Sydney Harbor Bridge.
2. Get a day pass
Spend $20 to get unlimited rides on Sydney public transportation–from buses to ferries. It's worth every penny and saves you from wasting time queuing for tickets.
3. Visit Circular Quay
Circular Quay is one of the most-visited attractions in Sydney, with lots of pedestrian paths, shops, and restaurants, not to mention ferry terminals.  It's also very picturesque, with the Opera House to the right and Harbor Bridge to the left. If your budget is sufficient, pay a visit to both of those attractions, but if you're looking to save pennies, just enjoy the view from Circular Quay.
4. Journey to Manly
From the Circular Quay, take a half-hour ferry trip to Manly. you'll pass right by the Opera House, and once you reach manly, you can go for a walk or rent a bike to wander around the neighborhood. Visit the Corso if you want some beach time.
5. Explore Darling Harbor
This is the alternative to the tip number 4. From Circular Quay, head to Darling Harbor. Don't miss the Australian National Maritime Museum, Pyrmont Bridge, Tumbalong Park, and Palm Grove.
6. The Beach at Bondi
Bondi Beach is often regarded by tourists as one of the best beaches in Australia, full of surfers. Just hop on a train to Bondi Junction and then catch a bus to the beach.
Official Sydney Tourism Site: http://www.sydney.com/
Sydney Hotels: http://www.prontohotel.com/aus/sydney/
Sydney Transportation Pass: http://www.cityrail.info/tickets/which/mymulti_day