Dubrovnik for First Timers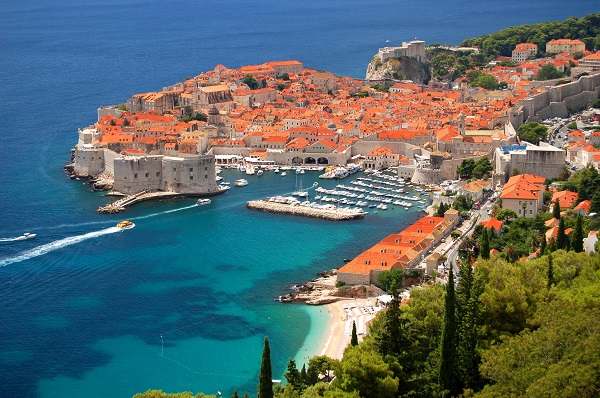 Dubrovnik might not be as popular a tourist destination as Paris, but this Croatian city dubbed "the pearl of the Adriatic" actually has many things to offer tourists–just like Paris does. Dubrovnik is a historical city with a lot of great ancient architecture and its old city center is a UNESCO World Heritage Site. If you plan to visit this fascinating city, here is the perfect itinerary:
Morning
A stroll around the historic city walls dating back to the 13th Century is a must in the morning, especially first time visitors. If walking isn't really your thing, jump on the Dubrovnik Cable Car for a relaxing ride. It won't take you to the walls themselves, but you will go to Mount Srdj. The views from there are truly stunning!
You can also visit the City Museum in the 15th Century Rector's Palace to witness the golden age of the city when it was called Republic of Ragusa.
Afternoon
Have lunch at Skola off Stradun in the old town area. The Olivia Gourmet, also in the old town, is another great idea for those who want to taste Mediterranean cuisine.
Two great beaches in Dubrovnik, Banje Beach and Sveti Jakov, are great spots to spend a sunny afternoon. The sand on Banje Beach is imported from North Africa. If beaches don't suit you, visit the War Photo Ltd. gallery to view the art of photojournalism. Or for a completely relaxing experience, the Villa Spa located close to the beach is the  ultimate choice.
Evening
D'Vino Wine Bar is a good place for wine-tasting before dinner. Then head to the Bota Sare Sushi & Oyster Bar for some wonderful tuna sashimi and shrimp tempura–two of the most popular items on the menu. To wrap up your evening, walk alongside the old harbor and take in the gorgeous nighttime sights of the city.
More Information:
Dubrovnik Official Tourism Site: http://www.tzdubrovnik.hr/eng/
Dubrovnik Hotels: http://www.prontohotel.com/hrv/dubrovnik/
UNESCO World Heritage Centre: http://whc.unesco.org/en/list/95