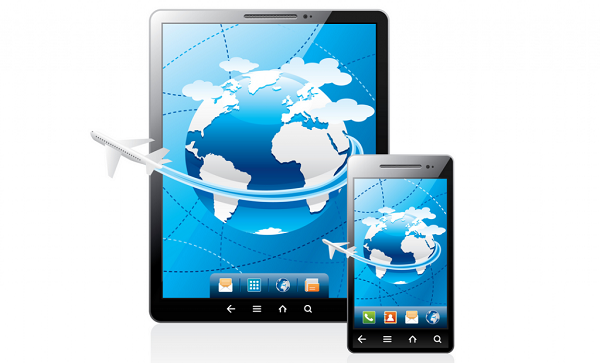 Travel apps are a more recent phenomenon, but they are everywhere these days. The common thing about these apps is that they'll solve an issue you never even realized you had in the first place.  They can also get you out of a jam if you need a last-minute hotel or can't find your way around a city. Most of these apps are very innovative. Here is a list of some of the best travel apps you can find.
FlightTrack – FlightTrack is a smart travel application that can help you follow thousands of flights. There are zoomable maps providing information on delays, cancellations, and departure gates. It is available on iPad, iPhone, Windows Phone, and Android.
WeatherPro – You can get updated weather reports from more than two million locations. Get data on atmospheric pressure, humidity, cloud formations, and wind speed. The information you receive is extremely accurate, so you can pack that umbrella if it's raining in Berlin. It is available on Android, Windows Phone, and iPhone.
Google Flights – This is a free flight app that helps you search for one-way, round-trip, as well as multi-city flights. However, you are required to link to another website for the purchase. You can check the cost of the ticket to find out whether it's cheaper on another day.
XE Currency – This currency conversion app is absolutely free and is very easy to use. You get the latest currency conversion rates that are 100% accurate. This app has been downloaded over 5 million times already. You will get it on iPad, Windows Phone, Android, and iPhone.
Packing Pro – Packing is a science. Just tell this packing app your destination, with whom are you traveling, and duration of your trip. You will get a suggested list of everything you might require, the essentials (currency, passport), gadgets, clothes, and everything else for everybody traveling. This travel app is only available for iPhone users.
The Snow Report – If you're going on a skiing holiday, you'll certainly want to know about snow conditions. You'll also find the detailed trail maps most handy and this skiing app will guide you back to your lodge. It's free for Windows Phone and iPhone.
City Guides, Offline Maps – This travel app is better known as the mobile app of Stay.com. You can learn about your destination and prepare an itinerary for everything you might like to do, see, and eat upon arrival. You'll be able to plan your trip better.
Gogobot – This application reveals interesting things to do in many cities worldwide. There are suggestions for family activities, as well as those for outdoor people. There is information on sight-seeing, eating, and shopping. You can save your favorite activities on your Gogobot itinerary.