A lot of Americans will tell you that everything is better and bigger in the US. Some of that might be bragging, but the fact is that, if you're looking at autumn colors, then really you cannot get better than New England.
As autumn sets in large parts of the northern hemisphere, tree leaves go on a journey of green to brown, passing into bright yellows, reds, and oranges along the way. It looks amazing in the hills and valleys. First-time visitors are sure to be thrilled with the views. Actually, it will be memorable even if you are visiting for the 50th time. You are going to love it—from the Appalachian Mountains in east Canada right to North Carolina. But it is probably best in New England. The village greens, steepled churches, and white farmhouses make the view even better.
Here are some of the best places to visit in New England during the fall—hotel recommendations included.
Connecticut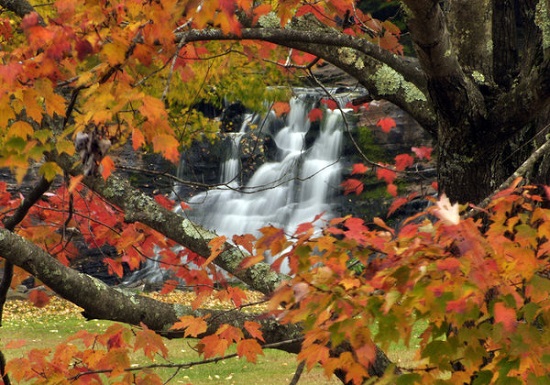 The state route 169, which runs parallel to the border with Rhode Island, is a scenic road to drive through during the fall. You will see beautiful villages like Brooklyn, Pomfret, Woodstock, and Canterbury. There, you'll find the oldest steam mill–operational since 1881. You can see the cider-making process on weekdays or visit the wine trail for its 24 wineries. There are plenty of apple and pumpkin orchards in Connecticut, too, in addition to seven state forests, 80 lakes and ponds, and five state parks.
You could stay at the Amston Manor (Bed and Breakfast), Ashford Motel (Hotel/Motel), Best Western New England Inn & Suites (Hotel/Motel), Kenilworth (Hotel/Motel), or, if you want to camp, then you could try the American Legion State Forest Campground.
Maine
There are plenty of foliage options in Maine. You could go to the Maine Maritime Museum to see the shipyard, see old boats, and try hands-on activities. Or you may visit the Five Islands to enjoy a lobster roll. You could try biking or hiking in the Acadia National Park or visit the Rangeley Lakes on your canoe. There is the Penobscot Narrows Bridge as well, offering spectacular views.
Some places to stay are Captain Lord Mansion in Kennebunkport, York Harbor Inn in York Harbor, Gorges Grant Hotel in Ogunquit, and Lodge on the Cove in Kennebunkport.
Massachusetts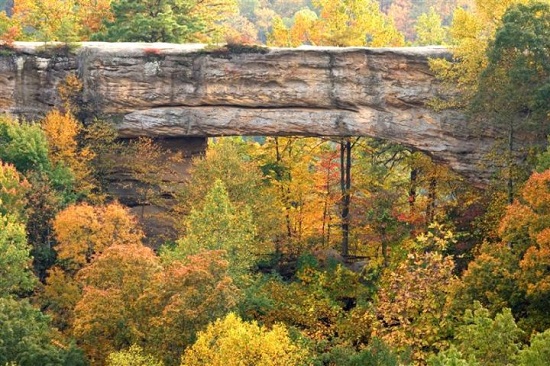 Mohawk Trail is one of the most scenic roads in the US. Take a detour and go biking or hiking in the forests or state parks. You can get amazing Massachusetts foliage views from up on Mount Greylock. Visit the Natural Bridge State Park for its natural white marble arch, the only one in the North America. You can also get your blood pumping at the tree canopy zipline in Charlemont.
You could choose from the Poetry Ridge Bed and Breakfast, Platinum Pebble Boutique Inn, the Dan'l Webster Inn and Spa, La Quinta Inn & Suites, or the Lamb City Campground.