The Colorful Celebration of Holi
Holi is the Hindu festival of colors, and this year it takes place today, March 17. It's celebrated throughout most of India, even though there are a lot of people from other religions in the country as well.  Holi marks the arrival of spring and the good harvest that will hopefully come with it, so it's often referred to as the spring festival or "Vasant Mahotsava." The festival has deep roots in Hindu mythology, and has thus been celebrated for centuries.  In fact, Holi is among the most-celebrated festivals in India, and people are seen playing Holi from daybreak into the evening.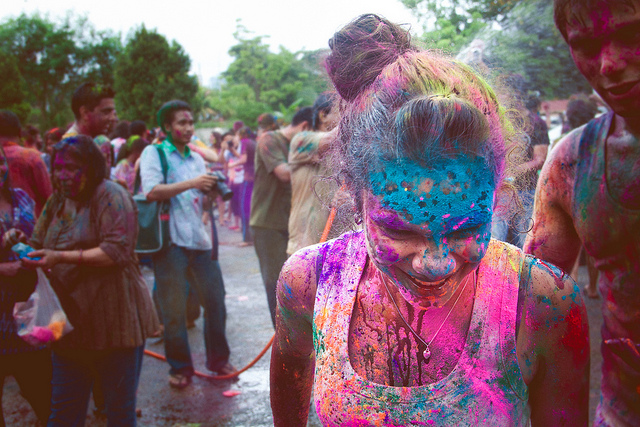 During Holi, there is a lot of laughter and fun—and a lot of teasing, too. The most common custom of Holi is to throw bright colored powders and waters on friends and family, and even on absolutely unknown passersby. People are thrown into muddy pools of colors, balloons filled with colored water are thrown at people—all in good spirit. Many people take liberties during the festival and get away with almost anything just by saying, "Don't worry, its Holi!" This is a wonderful occasion for people of all ages, particularly for kids.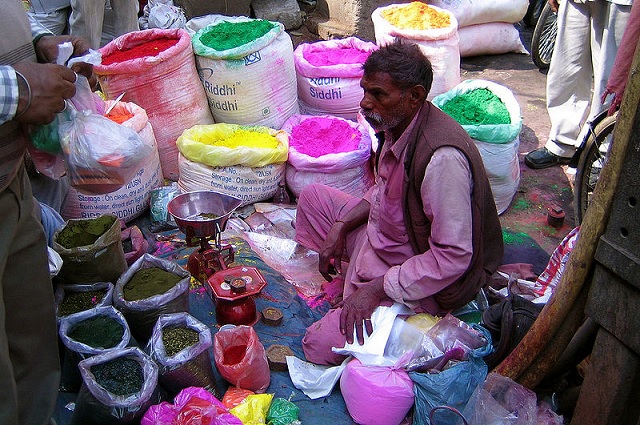 Sometimes Holi can get wild and spin out of control. Those who are not accustomed to Holi or get allergic to the colors should take precautions—particularly when it comes to bhaang an intoxicating beverage made from the cannabis plant. While it's a tradition to indulge in bhaang during Holi, many revelers can get a little too intoxicated. Many locals find it hilarious to watch otherwise sober people become partake in bhaang. Even families have it together, which is otherwise not allowed in the mostly conservative Indian culture.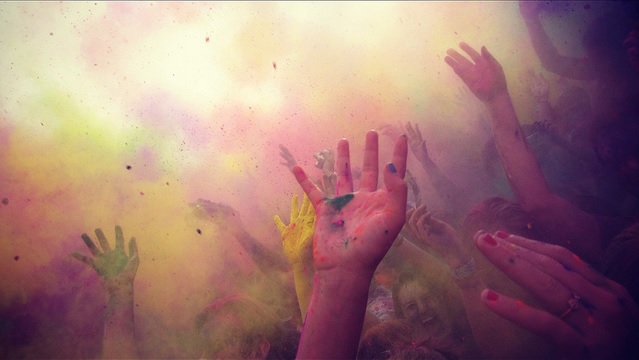 Music is also a big part of Holi in India, and you'll find many music festivals during the evening, featuring elaborate songs and dance performances. And at the end of it all, people distribute sweets to their friends, family, and neighbors. In large parts of the country, there are special Holi processions as well where people are seen singing, dancing, and throwing beautiful clouds of color.