A Day to Remember: Istanbul Mini Guide
Since the name was still Constantinople and Byzantium, Istanbul has been famous worldwide as one favorite travel destination. If long time ago people come to Istanbul to trade, now they come to this capital city of Turkey to have some vacation. Here is a mini guide for people who want to come to Istanbul.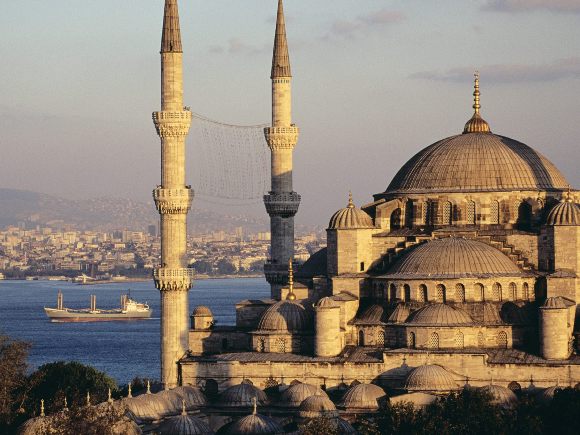 Morning
The custom of the Turks is they have breakfast with heavy meals, not just a loaf of bread with milk or sandwich with coffee. Go fill your belly with local taste like sheep's milk cheese, cucumbers and simit (bread) plus tomatoes. Hop on the commuter and go to Eminonu where the ferries are. The docks are filled with fishing boats, too, if you want to hop on one of them. Enjoy the views over the salty water with seagulls flying above it and screeching all the time.
Get on a Turol ferry to wander. A one hour and a half cruise is more than enough I guess. You can have the chance to visit Kadikou that is famous for the fresh products of the market. After that, if you are feeling hungry just go to Ciya Sofrasi, a popular restaurant that serves Turks specialties. It's the best place for lunch.
Afternoon
Go back to Eminonu and wander through the Old City. Visit the Spice Bazaar and don't forget to catch the Suleymaniye Mosque. It's one of the remains left by the Ottoman Empire in Istanbul. The Grand Bazaar is the next destination. Then take a rest for a while at the Etham Tezçakar Kahveci for a cup of tea.
Evening
Afternoon is time for the Old City, while the evening is reserved for the modern one. Color up your evening with the cocktails at Mikla Bar. Then go to Sofyali for dinner. Don't miss the kebabs here. To spend the night away, come to the water pipe cafes at Tophano for a rest and relaxation atmosphere.