Spring Has Sprung and It's Time to Travel
Everybody loves the spring after a long, hard winter. The days are longer and less cold, people emerge from their winter hibernation and attend festivals, go on picnics. There is nothing better than trees and flowers blossoming. It seems like the world itself celebrates the arrival of spring.  Here are some of the most beautiful destinations to visit in spring, plucked from all around the world.
Keukenhof, Netherlands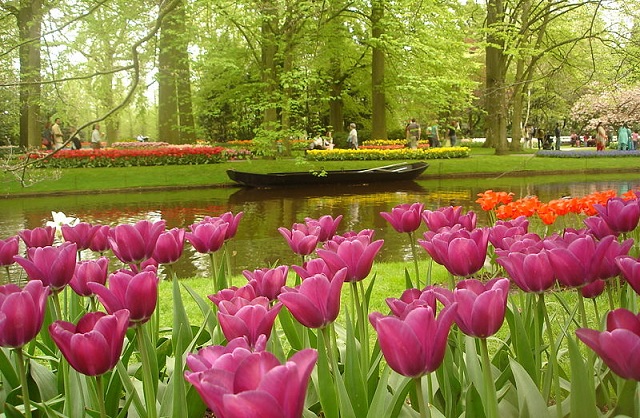 The Netherlands certainly tops our list—and, really, it should not come as a surprise. There are beautiful tulips and all kinds of other flowers blooming everywhere—you'll begin to see them as soon as you land at the Schiphol Airport. But these beautiful flowers are best seen at the amazing Keukenhof Gardens, close to Amsterdam. It is said that there are seven million daffodils, hyacinths, and tulips just at Keukenhof Gardens alone during the spring. The annual Keukenhof Flower Festival is a show-stopper. Of course, you will see flowers elsewhere in the country as well, but Keukenhof is the standout.
Sognefjorden, Norway – Sognefjorden is the biggest fjord in Norway and the third-longest in the world, stretching for an incredible 205 kilometers. With the arrival of the spring, the snow begins to melt, bringing out a blossom of the most stunning wildflowers of the season. It's an incredible show, and going on a hiking trip will be the best way for you to capture the scenes of spring.
United States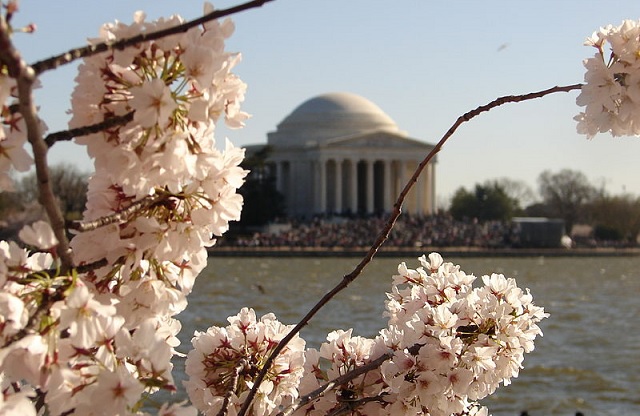 There are many great destinations in the US during the spring. Visit Washington D.C. for the annual National Cherry Blossom Festival, during which 3,000 cherry trees explode into flowers. If you are in California, then visit Santa Barbara for the International Orchid Show to see hundreds of species from all around the world. And then there is Crested Butte of Colorado, where you can experience an unforgettable show in the grasslands just above the treeline as the snow starts to recede.
Hortobágy, Hungary – The vast plains of Hungary stretch across much of eastern and central Europe, making it big skiing country during the winter. But the grasslands and wetlands of Hortobágy are magically transformed during the spring. You will find plenty of migratory birds in the wetlands, while the grasslands become a huge festival of flowers, blooming and unleashing their beauty.
Paris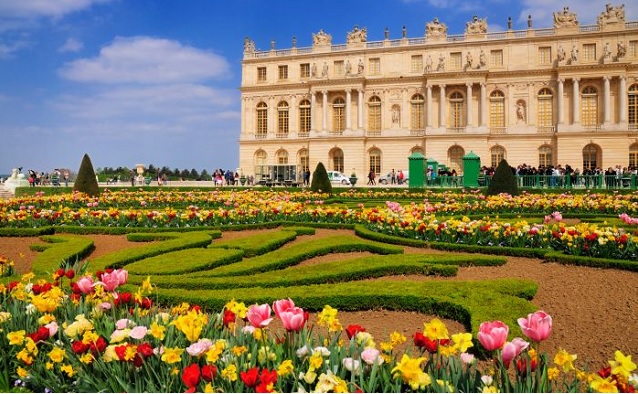 Spring in Paris is a particularly good time of the year to visit this beautiful city. All around the Arc de Triumph, you will find plenty of beautiful cherry blossom trees. Wander through the many parks of Paris to see gorgeous flowers and trees in full bloom. Just outside the city, bask in the incredible gardens of Versailles and wander through the many winding lanes to take a closer look at the beautiful blooms, or sit back and relax at the café to simply take in the beauty of spring.