New Year's Eve in Amsterdam, Netherlands 2013-2014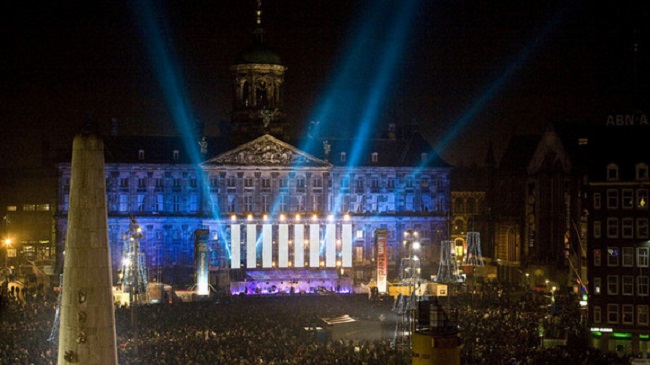 Amsterdam is among the best cities in Europe for celebrating New Year's Eve. There's something for everybody in the Dutch capital, including stunning fireworks, which are best viewed from the Museumplein. You can also get splendid views of the fireworks from the Amstel River. There are plenty of dining and entertainment opportunities, as almost all of the bars, cabarets, and coffee shops offer special New Year's Eve deals. And this year will not be an exception. There are some happening party zones in Amsterdam, where the atmosphere often pushes the extreme close to the midnight hour.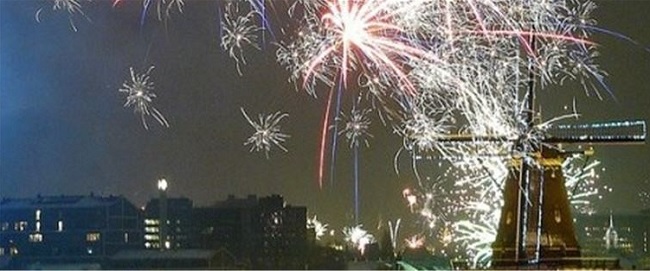 The citizens of Amsterdam absolutely love fireworks. In fact, almost the entire country gets lit up by private displays that are carried out throughout the night, starting around six in the evening and sometimes going into the evening of January 1.
The squares and streets of Amsterdam are packed on New Year's Eve, the busiest areas of the city being Rembrandtplein, Nieuwmarkt, and Leidseplein. Dam Square is also extremely popular among both tourists and the locals, and you will find live entertainment and beer tents there. The largest countdown to 2014 will be held in front of Rijksmuseum on Museumplein. This free event is slated to start at 9:30 and will continue beyond midnight. Get there early so that you can stake out a prime vantage point.
Some Other New Year's Eve Events in Amsterdam 2013-2014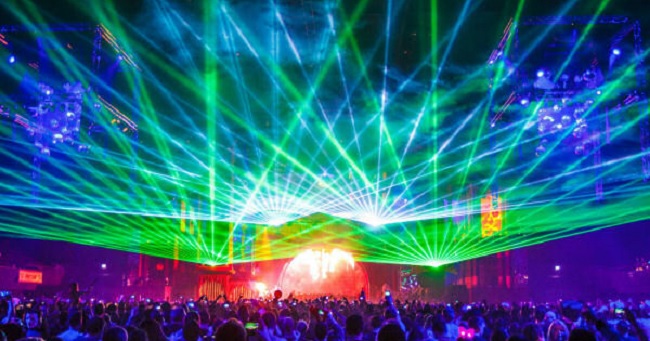 The Sand – This a popular beach sporting destination during the day, but it will be transformed into a hot nightlife scene this New Year's Eve. It is all set to host many home-grown and international performers. Each ticket costs €39.50.
Freaqshow – This is going to be the most bizarre NYE celebration in Amsterdam. Freaqshow, presented by Q-dance at Ziggo Dome, will feature many freaky live shows, raucous entertainment, and hard-style tunes throughout the evening. It will definitely be a fun event. VIP tickets cost €77.50.
TIKTAK – TIKTAK is a hugely successful club night in Amsterdam. The TIKTAK New Year's Eve night is going to be hosted at Heineken Music Hall. There will be electro, moombathon, house, trap, and hip hop music this time. It's become a favorite over the years and the upcoming show will be a big one, too.