Attractions Not to Visit During the Winter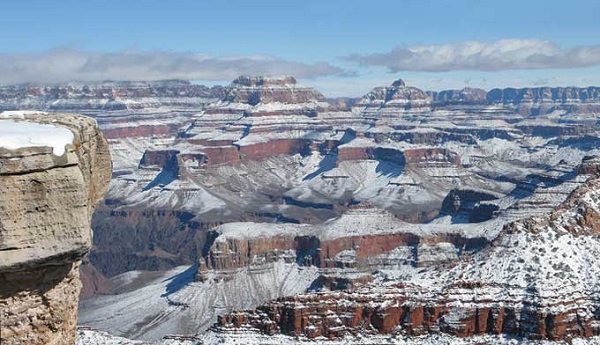 When is the best time to go on vacation? Some people would say any given time is the best time. But you have to be aware of your chosen destination's climate and choose wisely.  After all, some destinations have their best times for visiting.  The idyllic, relaxing trip you planned might end up being a disaster if you haven't taken the temperature into consideration.  Likewise, if you can stand a little bit of cold air, some locations are ideal for visiting in the winter–either because that's their peak season or because it's their low season and you'll skip the lines and the crowds.  With this in mind, we give you a list of destinations to skip during the winter months.
Grand Canyon
Travel to the Grand Canyon is best during the summer. Approximately 5 million visitors come to this awe-inspiring spot every year. One best reasons why tourists flock to this attraction during summer instead of winter is because the latter season is terribly wet and frigid–sometimes even starting in August.  You will have to ask for permission to stay overnight in the canyon. If you haven't registered, go to the Backcountry Information Centerand give your name to be put on the waiting list.
Bridger Bowl
Spring is the best time to visit the Bridger Bowl, Montana–even though the area offers fantastic skiing.  A publicly-owned, nonprofit ski resort, you can find great hotel deals in the Bridger Bowl area in spring, so skip it in the winter.
Coronado
Coronado is often called Southern California's favorite "island." The enjoyable Mediterranean climate is wonderful with a peaceful atmosphere on the beach and great food along the shorelines. While it maintains a bit of that identity during the winter, you can't get the full effect during that season.
The Olympic Peninsula
The Olympic Peninsula in Washington state is great for watching a storm move along the coast.  Seattle Magazine and a number of other publications have listed this spot as one of the 10 best places to storm watch.  However, the weather can get very dicey during the winter and access to the area is often times weather dependent.  As cool as it may be, you may not want to risk getting stuck out there.