NIGHTLIFE IN ROME: BEST THINGS TO DO SUGGESTED BY LOCALS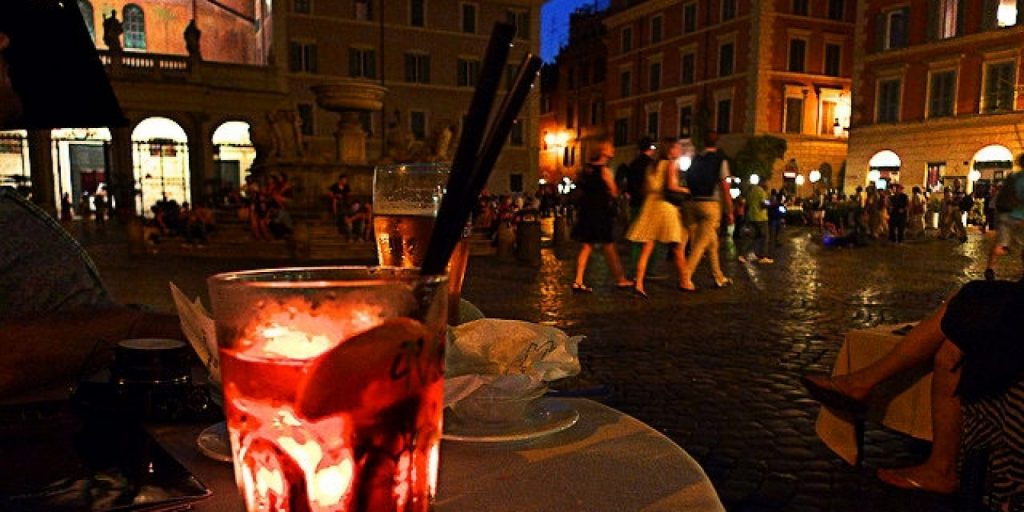 If you are in Rome and you want to have fun, you have to live Rome nightlife as romans do.
You can start with a relaxing experience tasting the most trendy wine bars and lounges.
A few minutes away from Piazza Navona and the Pantheon, we recommend Freni e Frizioni in Trastevere area.  Trastevere is considered the heart of Rome Nightlife by locals.
Here you can find the best restaurants in Rome , and after your dinner you can get lost in its small street and just relax having a drink in one of the many pubs and bars of this area.
Another good place we suggest you to visit is Salotto42 (Piazza di Pietra 42 , 00186 Roma).
This lounge bar is located in Piazza di Pietra, close to the Trevi Fountain and the Pantheon. Here you can enjoy a good drink in a posh place and share the nightlife with romans.
Otherwise if you are keen on beer you can't miss the Open Baladin, the temple of the artisanal beer in Rome. It is a few steps away from Campo de Fiori and Trastevere, it is on two floors with a particular design.
Do you like to dance the night away? Experience one of Rome's most exclusive nightclubs, La Cabala ( Via dei Soldati 25c, 00186 Rome ). This Disco Club is located on the top of a charming medieval building next to Piazza Navona. It is open on weekends until 4am and the music is house, dance and techno.
Testaccio is one of the best area where you can live the real roman nightlife. All the Romans used to go there for having fun.
In this area we suggest you the Akab Club ( Via di Monte Testaccio 69, 00153 Rome) ,one of the most popular dance clubs in Rome. Otherwise another place that you cannot miss is the Vinile, (Via Giuseppe Libetta 19,00154 Rome). Located in Ostiense area this is a genuine local where you can drink and dance all the night.
If you want to try a different experience and exploring Rome by Night , get on the Tram Tracks! On board of this ancient tram you can have dinner, listen music, dancing and enjoying the view of the best attractions of the Eternal City.