Technology Shines at Rome's Newest Boutique Hotel – Smart Hotel
If you're the kind of person that loves going to hotels because you get to experience something different from home and explore all of the little perks and amenities each hotel has to offer, then we have a new hotel to add to your list. The Smart Hotel in Rome is all about giving guests a modern, technologically-advanced stay, providing a contemporary environment with cutting-edge amenities.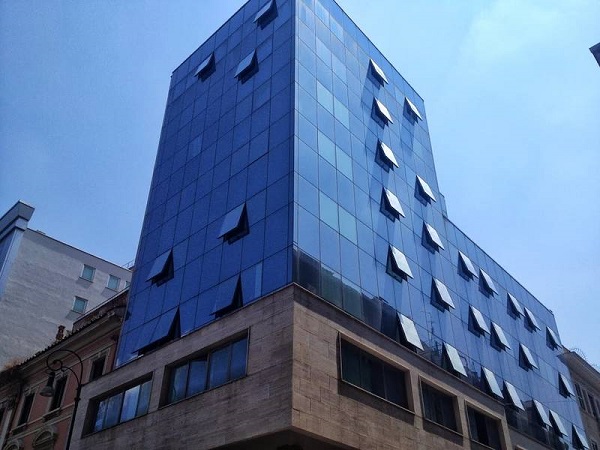 A hotel close to Termini Station, the Smart Hotel is a small boutique hotel in Rome. With just 64 guest rooms ranging from single twin rooms to junior suites, the hotel's rooms are comfortable, bright, and work with a white-on-white color scheme that really lends a trendy vibe. The décor is very architectural, with angled lines and angled headboards complimenting chic, futuristic furniture and funky bathrooms.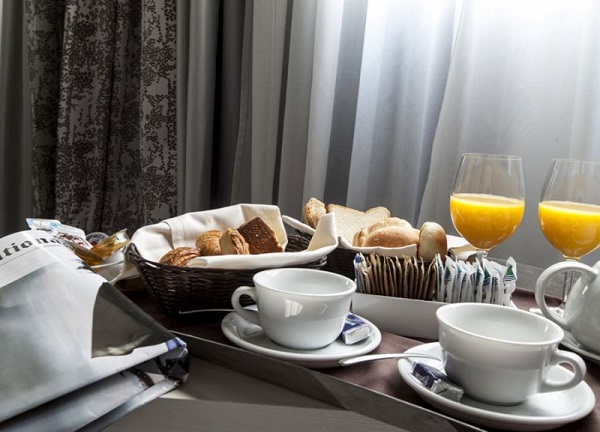 This Rome boutique hotel has both a restaurant and a bar downstairs, so wining and dining is definitely made easy. Surrounding the hotel, you'll also be able to enjoy quintessential restaurants serving up traditional Roman cuisine. Business travelers in Rome will also appreciate the free WiFi in every room, in addition to the 70-person conference room available to guests.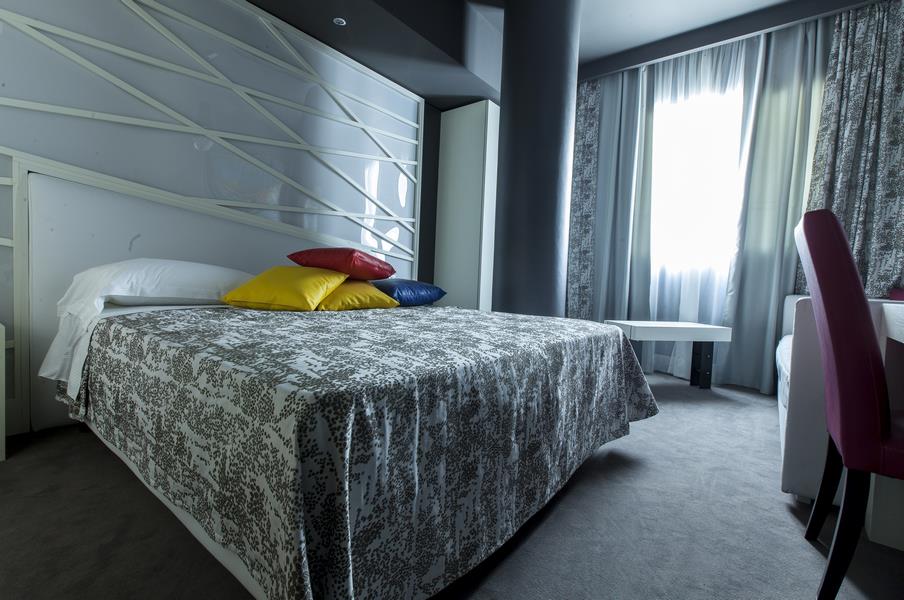 The location of this hotel is super convenient—close to the trains, Metro, and buses of Termini Station, meaning getting around Rome is easy and fast. Just hop on a Metro at Termini Station to get to St. Peter's, the Colosseum, the Pantheon, the Spanish Steps, and more. Or grab a bus to take a more scenic route and check out the comings and goings of Romans while you make your way up to Villa Borghese (visit the Galleria Borghese Museum), Via Veneto, or the Roman Forum.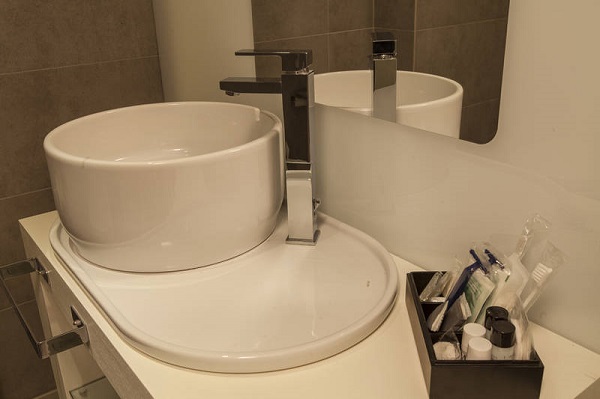 But enough about the hotel—as great as it is. Let's talk about the tech stuff to make you geek out. Smart Hotel Rome wants to make it easy for you to stay connected to the world, to your life back at home, to Rome every second that you're in the hotel. So, aside from free in-room WiFi, which can be hard to find most Rome hotels, you'll also get a few other really cool amenities to make your stay in Rome really advanced and comfortable.
Let's start first with chromotherapy. Some of the guest rooms at The Smart Hotel in Rome feature color therapy treatments, letting you mellow out after a long day of meetings or a tiring day of Rome sightseeing. Just set the lighting to reflect the mood you want (maybe blue for relaxation or red for romance), and you'll be good to go. Make sure you check with the front desk staff of this hotel in Rome to make sure your room has the proper equipment.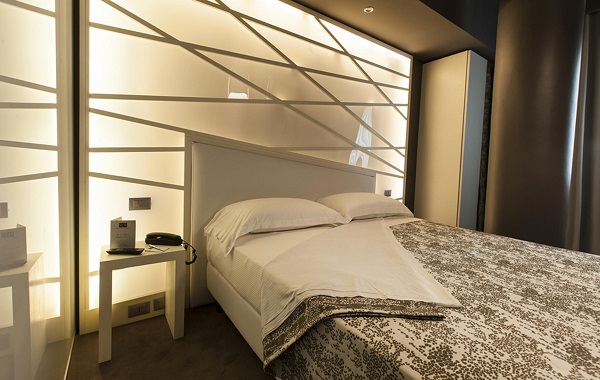 One of the biggest selling points of this hotel near Termini is the VDA Power TVs found in every guest room. In addition to performing regular television functions, this interactive television can be a key asset during your Rome vacation. On the TV, you'll have several options: entertainment, infotainment, utilities, and hotel information. So, whether you want to request a wake-up call, watch a movie, get the weather for tomorrow, find out the closest museum, or see what you've racked up on your hotel bill—it can all be done right on the Power TV. Pretty cool.
But just make sure you don't spend your entire vacation playing with the technology at this fantastic Rome boutique hotel!
Piazza Indipendenza, 13 bis – 00185 Rome – Italy
City area: City center – Termini Station
Phone: +39 06 62 20 00 09
E-mail: info@smarthotelrome.com
Website: www.smarthotelrome.com