The 17 Things to Know Before visiting Singapore
Singapore is a compact island sovereign state located in the Far East. There are so many interesting things, despite its tiny size. Nonetheless, of whether you are a gastronome, an expert of culture or a nature lover, there is something for everyone in the city.
From modern architecture and towering skyscrapers to bustling traditional markets and vibrant neighborhoods, there's no shortage of surprises waiting to be discovered in this dynamic city. Therefore, before packing your bags and going to Singapore, a few things to know. We'll share with you 17 tips before visiting Singapore. We hope that these tips will help you make your trip as pleasant as possible.
The best opportunity in your journey is to be always ready. In this guide, we'll cover everything from practical travel tips to must-see attractions and hidden gems.
1. Visa requirements:
Visa requirements for Singapore depend on your nationality and the purpose of your trip.
Depending on your nationality: 1 – you may not require a visa to visit Singapore for up to 90 days; 2 – If your country is included in the list of permitted countries. You can use the visa-free regime when entering Singapore. The validity period: 30, 60, 90 days.
Learning all the details of visa requirements can make your trip hassle-free.
ICA website: https://www.ica.gov.sg/visitor/visitor_entryvisa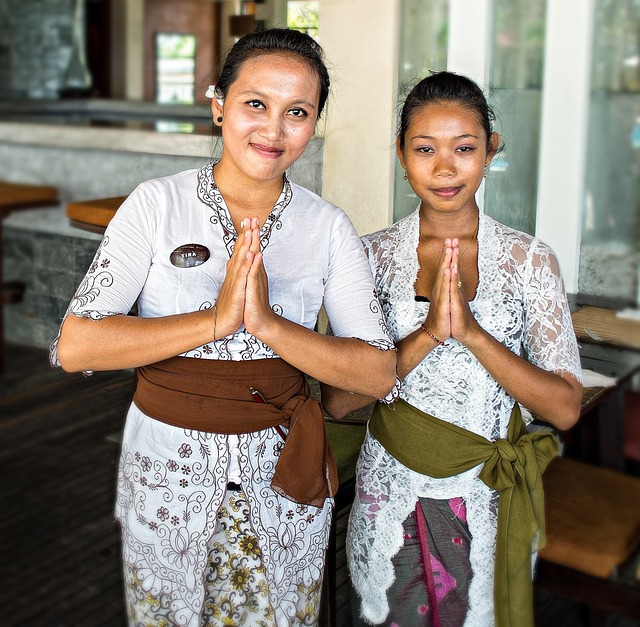 2. Language:
The official language in Singapore is English. There're also widely spoken languages: Mandarin, Malay, and Tamil.
Mandarin is also widely spoken, particularly among the Chinese community. The majority of Singapore's population is Chinese. Malay and Tamil are also the official languages of Singapore.
They are widely spoken by the Malay and Indian communities, respectively.
3. Currency:
The official currency is the Singapore dollar (SGD). There're many places:including banks, airports, and exchange kiosks. However, it's important to be aware of the exchange rate and any fees that may be charged for the transaction. It's recommended to compare rates and fees at several different places before exchanging currency.
Note: The exchange process is very important. During the exchange, make sure that it matches the expected amount.
Here is a list of some exchange locations:
-Foreign Exchange: Located in the heart of Little India, this 24-hour money changer offers competitive rates and a wide range of currencies. Many visitors to Singapore recommend Mustafa Foreign Exchange for its convenience and favorable exchange rates.
-Raffles Money Change: This money changer has several branches throughout Singapore, including one in the popular Raffles City shopping center. Raffles Money Change is known for its competitive exchange rates and good customer service.
-Arcade Money Changers: This group of money changers is located in The Arcade, a historic shopping center in the heart of Singapore's Central Business District. Arcade Money Changers is popular among locals and tourists alike for its competitive rates and reliable service.
4. Weather:
The weather in Singapore is hot and humid. For all new visitors of this country, we recommend maintaining the level of hydration by drinking a lot of water during the day. The second recommendation is to wear breathable clothing, such as cotton or linen, to feel comfortable in the heat. During the hot time of the day, our recommendations for visiting: air-conditioned attractions such as museums and shopping malls. Thus, tourists who are going to visit the indoor attractions will enjoy the trip thanks to the air-conditioned places. The third recommendation is that it is important to apply sunscreen and wear a hat or sunglasses to protect yourself from the strong tropical sun.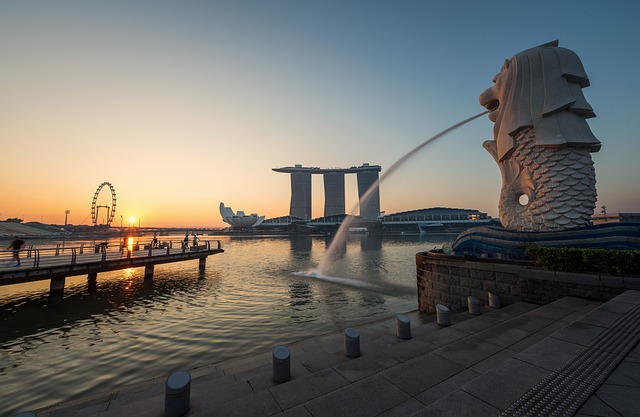 5. Best time to visit:
The best period to visit Singapore is from February to April. Because the weather is relatively dry and cool. At this time, visitors can enjoy outdoor activities without suffering too much from the hot and humid climate. In addition, during this period you may have the opportunity to attend many festivals and events. These activities will help you make your stay in the city exciting. For example: the Chinese New Year and the Singapore International Jazz Festival. Keep in mind that this is also the peak season for tourists, so expect crowds and higher prices.
6. Transportation:
Public transport in Singapore is well-developed. List of transport options:buses, trains, and taxis. The fastest is public Rapid Transit (MRT) and the most convenient way to get around. The second option is to use a bus system. Thirdly, for additional convenience, you can also use taxi services, but it may be more expensive. Especially during rush hours or if you travel long distances. Another unusual option is to rent a bicycle or electric scooter to explore the city at a slower pace. Keep in mind that Singapore has strict laws regarding personal mobile devices. You must follow the rules and wear appropriate protective equipment when using it.
Taxi services: Robbed Gocek.
For information on the Mass Rapid Transit (MRT), website at www.transitlink.com.sg/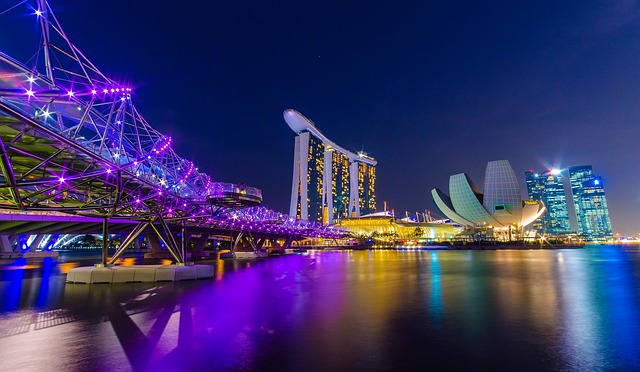 7. Airport:
Changi Airport is one of the best airports. There're many amenities and services for travelers. It's known for its exceptional facilities, including free 24-hour WiFi, a wide range of dining and numerous free attractions for passengers. These attractions include a rooftop swimming pool, a butterfly garden, a cinema, and even a free 24-hour slide. If you decide to use luggage storage, it is located there. There is also a currency exchange office and medical clinics for travelers in need of assistance.
Location: The airport can also be reached by public transport, from where direct trains and buses depart for various parts of the city. In general, Changi Airport provides a comfortable start or end to any trip to Singapore.
8. Accommodation:
Singapore has a wide range of accommodation option. Starting from budget hotels to luxury hotels. For budget travelers, hostels and budget hotels are available in various parts of the city. Always on a trip, when choosing accommodation, the most important points must be taken into account: location, safety and convenience. Reading the reviews of previous guests can help you choose the best option.
Some popular budget options:Footprints Hostel, Adler Hostel, and The Pod @ Beach Road.
Some recommended mid-range options:Hotel Mono, The Scarlet Singapore, and Hotel G Singapore.
Some of the most popular luxury hotels: Marina Bay Sands, The Fullerton Bay Hotel, and The Ritz-Carlton, Millenia Singapore.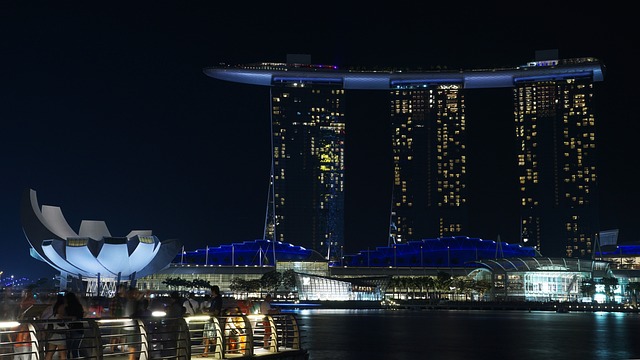 9. Food:
Singapore is a real paradise for gourmets, it serves a variety of dishes from all over the world. Don't miss out on local delicacies such as chili crab, laksa and Hainanese chicken rice.
In terms of security and prices, Singapore is generally a safe city to eat in, and prices can range from very affordable in malls to more expensive in high-end restaurants. It is always useful to check online reviews and ask for recommendations from local residents.
Our tips:
Hawker centers are open-air food courts. Some popular lists: Maxwell Food Center, Chinatown Comprehensive Food Center and Old Airport Road Food Center.
Michelin-starred Street food: Singapore has several Michelin-starred Street food stalls, such as Hong Kong chicken rice with soy sauce and noodles and Tai Hwa pork noodles on Hill Street.
Local specialties: In addition to the previously recommended ones, char kwai teow (deep fried noodles), satay (grilled meat kebabs) and rozhak (fruit and vegetable salad).
Vegetarian and vegan dishes: Whole Earth and Green Dot.
Gastronomic tours: Participating in a gastronomic tour is a great way to learn more about the food culture in the city. List: Singapore Food Trail and Chinatown Walk.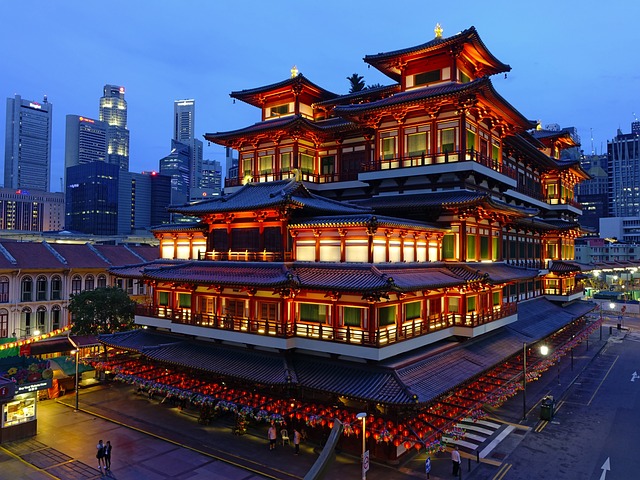 10. Shopping trip:
Singapore is a shopping mecca with everything from luxury designer boutiques to street markets selling cheap souvenirs. If you want to shop at more affordable prices, go to Bugis Street. There are more than 800 kiosks selling clothes, accessories and souvenirs.
List of recommended places: Mustafa Centre; Chinatown and Little India markets;Orchard Road; Bugis Street; Sim Lim Square.
11. Nightlife:
For those who want to dance the night away, Singapore has a vibrant nightlife. With lots of bars, clubs and restaurants. It is especially famous for its rooftop bars, many of which offer stunning views of the city landscape. Bars and clubs often offer happy hour for drinks, so ask them when you get there. When visiting Singapore, it's important to be aware of the country's strict laws regarding alcohol consumption and public behavior. Additionally, smoking is prohibited in many indoor areas.
Some popular rooftop bars:Ce La Vi, 1-Altitude and Lantern.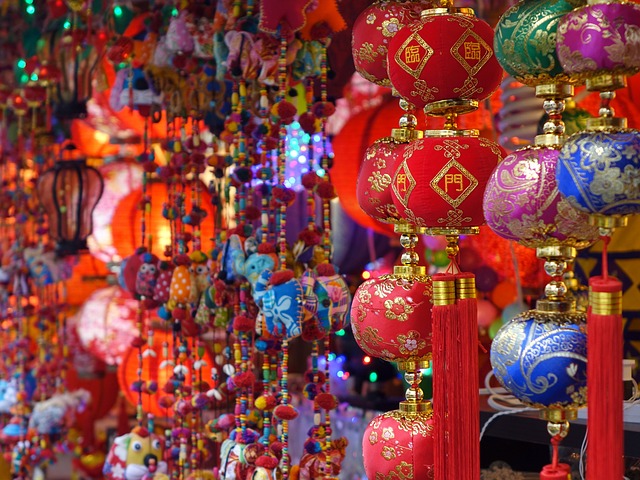 12. Attractions:
Singapore has a wide range of attractions, from theme parks to museums to natural reserves. Some must-see attractions include the Gardens by the Bay, the Singapore Zoo, and Sentosa Island. Gardens by the Bay: This futuristic park features a variety of gardens, including the famous Supertree Grove and the Flower Dome and Cloud Forest conservatories.
13. Tickets and admission fees:
Many attractions in Singapore require tickets and have admission fees. Be sure to check the official websites. Many attractions offer discounted rates for children, seniors, and students with valid ID. It's a good idea to purchase tickets in advance, especially for popular attractions like the Universal Studios Singapore or Marina Bay Sands SkyPark. Some attractions may offer package deals that combine admission with other activities or amenities, such as dining or transportation. Singapore also has several tourists passes that provide unlimited access to certain attractions or public transportation for a set period of time. These passes can be a cost-effective option for visitors planning to see multiple attractions.
Here are some websites where you can find more information on tickets and admission fees for Singapore attractions:
Sentosa Island: www.sentosa.com.sg
Gardens by the Bay: www.gardensbythebay.com.sg
Singapore Zoo: www.wrs.com.sg
Universal Studios Singapore: www.rwsentosa.com
14. Museums:
Singapore has several world-class museums. These are the National Museum of Singapore and the Museum of Art History.
Visiting hours of both museums: daily from 10 am to 7 pm.
The cost of admission varies depending on exhibitions and museum programs. But the cost of entrance tickets for adults and children is different. You can find prices or other information on the websites listed below.
Website: www.nationalmuseum.sg
Website: www.marinabaysands.com
15.Cultural events:
Singapore has a rich cultural heritage, festivals and other events are held all year round. Don't miss the Thaipusam Festival, Chinese New Year or Singapore Food Festival.
Here are a few websites and addresses for more information:
Taipusam Festival: Sri Srinivasa Perumal Temple, 397 Serangoon Road, Singapore 218123. Website: http://www.sripuram.org
Chinese New Year: Chinatown, Singapore. Website: chinatown.sg/chinese-new-year/
Singapore Food Festival: Various locations around Singapore.
Official website: www.singaporefoodfestival.sg
16. Etiquette:
Singaporeans are polite and courteous. It's important to show respect for local etiquette. A list with the most important etiquette rules that you should know.
Try to wear appropriate, usually Singaporeans dress conservatively. It's best to avoid provocative clothing in public places. Some public places, such as temples and mosques, customary to take off your shoes before entering. Tipping is not customary to tip in Singapore, and the service fee is usually included in the bill. Don't touch anyone's head. In Singaporean culture, the head is considered a sacred part of the body, so it is better not to touch anyone's head or hair.
Be attentive to personal space. Singaporeans tend to value personal space and may feel uncomfortable with too much physical contact or invasion of personal space.
One of important is do not chew gum. Chewing gum is prohibited in Singapore, so it is better not to import it into the country and not to chew in public places.
17. Safety:
Singapore is a very safe city. But it is always important to take precautions. Following local laws and customs. Strict laws and customs apply here, which may differ from the laws of your home country. For example, smoking in public places and chewing gum are prohibited. Be sure to follow local laws and customs to avoid any trouble.
Singapore has strict laws on drinking in public. Drunken behavior can result in fines or even arrest.
List of some emergency contacts in Singapore:
The emergency number: 999
The Singapore Police Force:1800-255-0000 or website at www.police.gov.sg.
For medical emergencies, you can contact the Singapore Civil Defence Force at 995 or visit their website at.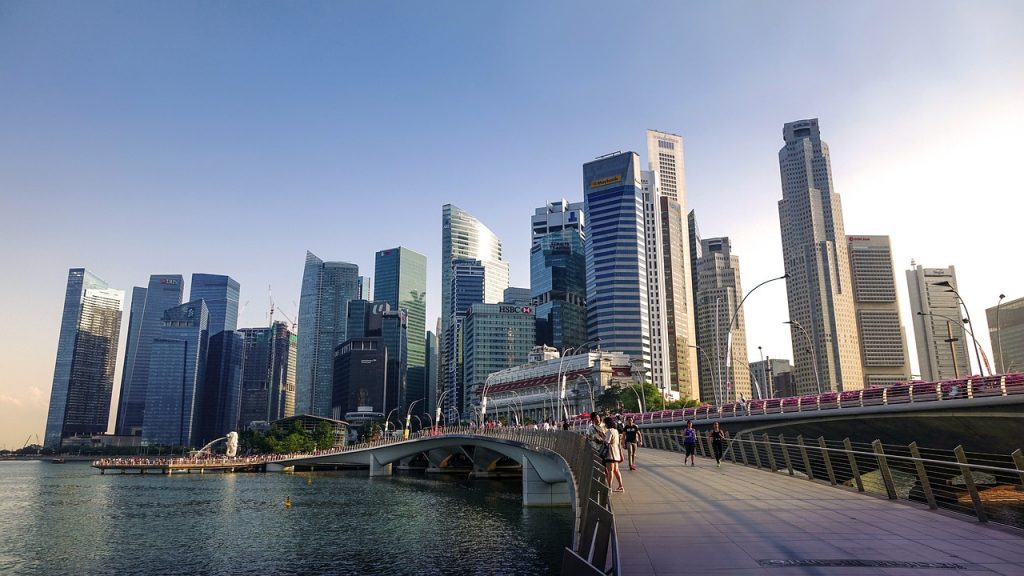 We want to say that Singapore is a must-visit place. Lion City is a magnificent island state with a rich cultural heritage steeped in traditions. With its modern skyline, lush green spaces and vibrant gastronomic scene. Going on your journey,you're about to uncover a world full of wonders. Addresses, entrance tickets and ticket prices for these attractions vary, so it's better to do some research and plan ahead before your trip.
With our 17 tips in mind, you can ensure yourself an unforgettable and enjoyable trip to Singapore. Do not forget to keep the spirit of adventurism and, most importantly, enjoy every moment of your journey.
Remember that a trip is not only a destination, but also the impressions that you will get along the way. So, go ahead with courage, curiosity and a sense of wonder, and let Singapore inspire and motivate you to new heights.