10 Things to Know Before Visiting London
A Guide for First-Time Visitors
London is a vibrant, multicultural city that offers a wealth of attractions, cultural experiences, and history, here is the 10 things to know before visiting London for the fisrt time visitors. The oldest part of London is the so-called inner city or City of London. This area suffered the most from fires. Here are the Bank of England, the Stock Exchange, the residence of the burgomaster, the town hall, the Central Criminal Court (Old Bailey), St. Paul's Cathedral and many others churches. In place of the destroyed buildings, modern structures of glass and concrete now rise. The mixture of old and new not only contrasts, but also emphasizes that the City is still a vibrant business center of the world.
For first-time visitors, navigating the city can be a bit daunting. To make your trip to London as smooth and enjoyable as possible.
Here is the Things to Know Before Visiting London
1. Plan your itinerary ahead of time
London is a large city with many attractions, so it's important to plan your itinerary before visiting London to make the most of your trip. Start by resarching the top attractions and activities in London that interest you. This can include museums, historical sites, parks, shopping districts, and more. Map it out: Look at a map of London and plan your itinerary based on location. Group attractions that are close together and plan your travel route accordingly.
2. Bring comfortable walking shoes and an umbrella or raincoat
London is a walkable city, so make sure to bring comfortable shoes to explore the city on foot. London is known for its rainy weather, so it's always a good idea to bring an umbrella or raincoat, especially during the colder months.
3. Take advantage of public transportation
London has an extensive public transportation system, including the famous London Underground (or "the Tube"), buses, and trains. It's a cost-effective and convenient way read also how to get around the London. Purchase an Oyster card: If you're planning on using public transportation, consider purchasing an Oyster ( visit website) card a smart card that allows you to pay for public transportation fares without the hassle of buying individual tickets.
4. Avoid traffic hours
Rush hour in London can be hectic and crowded, so if possible, try to avoid traveling during peak hours. If you are planinig a trip it is essential to know these few tips before visiting London.
Avoiding traffic time during travel is one of the important things to know because it can significantly affect your travel time and experience. Traffic hour is typically the time when people are commuting to and from work, schools, and the roads and public transportation can become very crowded and congested, very crazy time in London. This can be a problem delays long travel times and a stressful experience for travelers during the stay in the city. Additionally during rush hour transportation costs may be higher due to peak pricing. By avoiding traffic time you can save time, reduce stress, and potentially save money on transportation costs.
5. Visit the iconic landmarks and attractions
London is home to many iconic landmarks, including Big Ben, the Tower of London, Palace of Westminster, Trafalgar Square, Westminster Abbey, Buckingham Palace, and the London Eye. We suggest you absolutely do not miss these attractions and include them in your itinerary when planning your trip. London is known for its world class museums and galleries, including the British Museum (official website), the Natural History Museum, the National Gallery, the Tate Modern (Bankside, London SE1 9TG, for more info please visit the official website) and many others.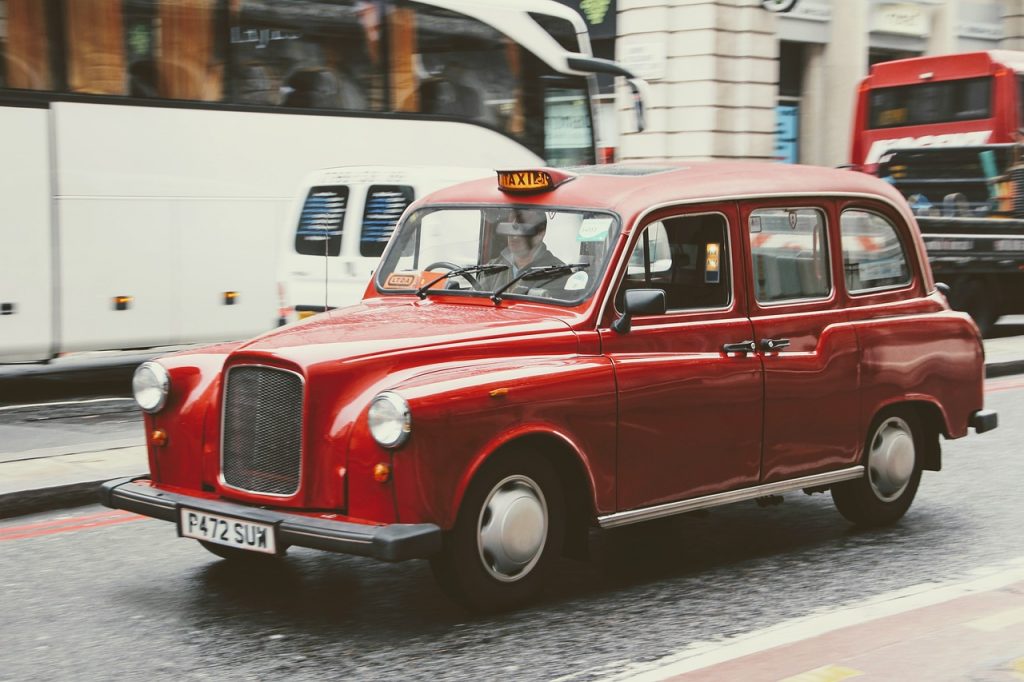 6. Explore the parks
London has many beautiful parks and sensational gardens, including Hyde Park, Regent's Park, Royal Gardens (Buckingham Palace gardens, Kew Gardens, Hampton Court Palace Gardens and Kensington Gardens) and many others. Perhaps after a busy day of visits to museums or the best attractions in London,these gardens offer you a peaceful respite from the hustle and bustle of city life and are a great place to relax, have a picnic, or go for a walk or jog. Also in these parks you will find many landmarks and notable attractions, such as the Serpentine Lake, the Diana Memorial Fountain and the Peter Pan statue. They also offer a variety of activities, such as boating, horseback riding, and openair theater performances, you can find info in the official websites for each park. Overall, visiting these parks is an essential part of experiencing the beauty and culture of London.
7. Try the local cuisine and visit the markets
One of the very important things to know is of course food and London's food scene is characterized by its diversity and global influences, so make sure to try some traditional British dishes like fish and chips, Sunday roast with roasted meat and yorkshire pudding, shepherd's pie, and bangers and mash. The city boasts several renowned markets, such as Old Spitalfields, Camden Market or Portobello Road Market, Greenwich Market, Borough Market and many others. Each market offers a unique shopping and dining experience, featuring a variety of local and international vendors selling everything from street food and vintage clothing to handmade crafts and antiques. Visiting these markets allows you to immerse yourself in London's vibrant culture and to try a variety of local and international cuisines. You can also find unique souvenirs and gifts to bring back home.
8. Take a walking tour and explore the surrounding areas
London is rich to the surrounding by many charming towns and villages, so you can take this opportunity a day of your trip to places like Bath, Oxford,Old Amersham, Rye, Cookham, Windsor and many others. London is a very large city and in its surroundings you can visit numerous villages or small ones, for this reason we suggest you take a walking tour to explore the wonders of these places.
9. Attend a West End show
The West End is world famous for its famous theaters and stage productions. You can't miss a show, it's certainly a great way to immerse yourself in the London cultural and entertainment scene. From great classic musicals to contemporary comedies, there is a show for every taste and interest. Furthermore, in the West End you will find some of the most beautiful and historic theaters in the world, to make your experience even more special.
10. Keep to be prepared for the crowds
London is a bustling city that attracts millions of visitors each year. With so many famous attractions and landmarks, it's no surprise that certain areas can become crowded during peak tourist season which another of the useful things to know before visiting London especially for firt time visitors. To avoid feeling overwhelmed by the long queues, we advise you to try to be mentally prepared for the crowds and plan your movements around the city accordingly as you well know most of the time this might be one of the stressful part of any trip. Be patient when queuing for the most popular attractions, avoid wasting hours on public transport, and consider the least crowded times to visit the most popular attractions. We recommend that you purchase tickets online in advance. Another useful suggestion is to have a backup plan in case it is really impossible to access a certain area. If you're prepared for the crowds, you can ensure a smoother and more enjoyable trip to London.
London is a city that has something for everyone, from history and culture to food and entertainment. We hope that information on "what to know about London before visiting we have provided will be helpful" and by following them, you can make the most of your trip to London and experience all that this vibrant city has to offer. Remember to take your time, explore at your own pace, and enjoy the unique sights, sounds, and tastes of London. And most importantly, have fun and make unforgettable memories that will last a lifetime. Happy travels!