5 Top Things in New Zealand for free
There are a lot of things to do in New Zealand. You will find that this area is known for its beautiful landscape and nature so the activities are mostly outdoor activity. The bad news is you need to pay to get the best view and landscape while walking in a nice trail. Here are some nice destination and attraction in New Zealand for free.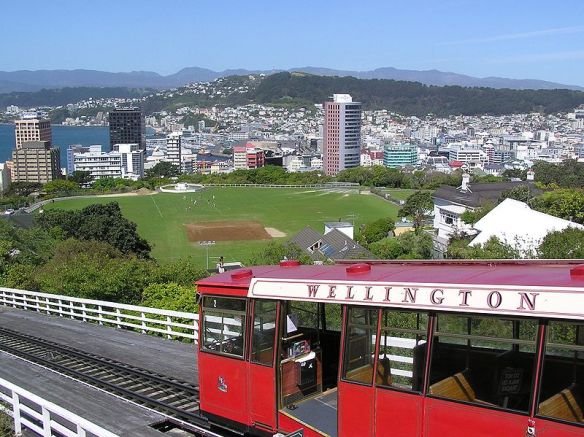 1. Kerosene creek
Do not be tricked by its weird and poisonous name. You will be surprised when you get there since it is very beautiful and enjoyable with its nice stream. Do not hesitate to bath in the stream, it is very relaxing. The best thing is the place is hidden prettily and rumored with negative news but those rumors are wrong.
2. Glow worm cave Waitomo
This is not just an ordinary cave. This is a path where you can see the larvae of gnat fungus. Do not think that looking larvae is disgusting. It is not disgusting at all. You need to pay to get there but you can take Ruakuri Natural Tunnel Walk. If you are walking during the day, it is a fancy activity. The show starts at night. You will walk within the cave for 40 minutes with the best sight of glow worms coating the cave's roof. It is like million stars in the sky. Do not forget to bring torch.
3. Rangitoto Island
This island is free for visitor but you need to pay for the ferry. The location is not too far from the center but you will need to bring your own lunch and drink since there is no shop in Rangitoto. Bring enough plastic bag to hold your rubbish since no bins in this island. Enjoy the breathtaking views, lava caves, growing, silever fren and many more.
4. New Zealand's Museum Te Papa Tongarewa
This museum is the right place if you want to learn about New Zealand since almost everything about indigenous people as well as animals are within this museum. You can also learn about Maori people's connection with their land.
5. Tongariro Crossing
This is a wonderful track since the people in this island love to walk. The landscapes and the view are varied though it is in one location. The length of the track is 19 Km and it can be done in one day tracking. You can have dusty moonscape, icy section and also rainforest at the end of the section. You need to pay for the bus only to take you to the track and pick you up on the end of the track.