Football Madness: The 2014 FIFA World Cup
In June 2011, teams from 31 countries started in the qualification competitions for the 20th FIFA World Cup, leading up to the 64 matches that will be played across Brazil in readiness for the all-important final. The matches are played in the stadiums of 12 host cities scattered across Brazil.
Here is a little bit about what you can expect while visiting Brazil for the 2014 FIFA World Cup.
Sounds of the 2014 World Cup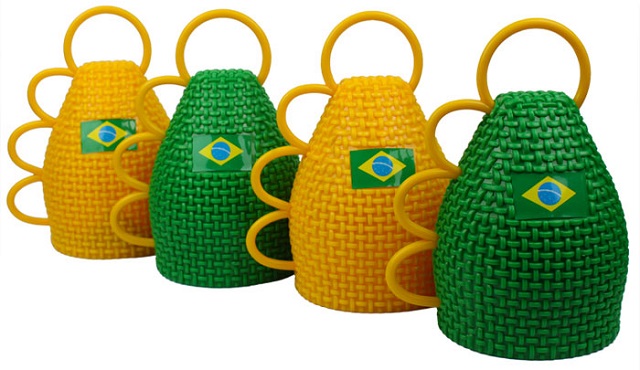 In 2014, it looks like the World Cup will not be subject to thousands of vuvuzelas blowing as in the 2010 matches. These deafening trumpets, originating in South Africa, have been banned by FIFA, and anyone wanting be noisy will have to make do with the quieter and more gentle caxirola. The yellow and green recycled plastic baskets (seen above) are filled with synthetic particles and are similar to shaking a maraca. Although they are the official instrument of the Brazilian World Cup, they will not be allowed inside the stadiums, so get shaking before you go in!!
The Weather
The weather is a big factor to take into consideration when planning your trip to see the Brazil World Cup, and it is vastly different in the north of the country than it is in the south. In June and July, it can be -2ºC in the south of Brazil, while other areas of the country can be hot and humid, and still others can be dry and hot with the mercury reaching the mid-thirties. Don't forget an umbrella, as some of the cities will be in the middle of their rainy season! Any idea of backpacking could be out, as several changes of wardrobe might be necessary.
Budgeting
Brazil is an expensive place to live and visit at any time, even without a World Cup, so it is anybody's guess as to how high prices will go for these few fever-pitched months. Make sure that wherever you eat and drink, the prices are clearly marked, as unsuspecting foreigners are often charged much more than the locals.
The Locals
Brazilian people by nature are friendly and love foreigners. They also love to party and play football. If there is room for a pickup game, you can guarantee someone will find a ball somewhere.  Binge drinking is not the norm in Brazil, although they do love their beer. Big bottles are often shared between friends and accompanied by snacks.  Skol, Brahma, and Antarctica are some of the most popular.
Your Safety
The presence of security for the duration of the World Cup will be high in all of the host cities, and particularly in Rio de Janeiro for the final match. Fans are not recommended to go wandering away from the main hotel and the Maracanã stadium areas. Visiting the shanty towns or favelas is definitely not a good idea.
What to Do if You Can't Snag Game Tickets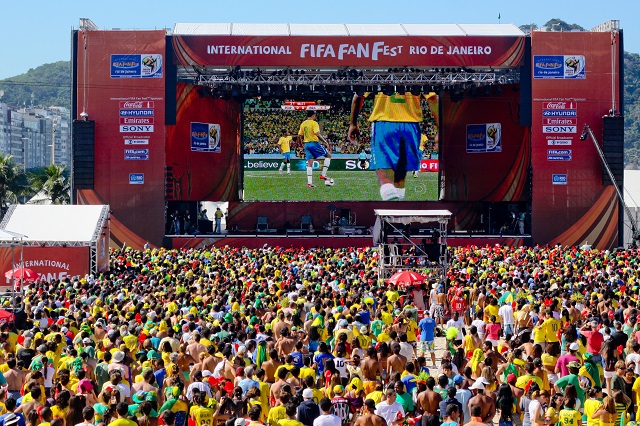 FIFA Fan Fests will be held in the 12 host cities. The idea of the Fan Fest started in 2006, and was aimed at people who could not get, or afford, a ticket to the matches. Thousands of fans flock to huge organized sites where the matches are shown live on massive screens and a carnival-like atmosphere prevails.  For the 2010 World Cup, six million fans gathered at sites worldwide to watch matches.
Where to Stay
A difficult question: just where do you start looking to find decent, and affordable, accommodation in a World Cup city? A good place would be the FIFA website. There is a list of over 800 places to stay which can be sorted by price, city, stadium, airport, and type of accommodation. So, whether you are looking for a five-star hotel or something a little less luxurious, this could be the best place to start.
For the more adventurous, hostels in Brazil are everywhere and many of them offer clean, safe, and decent accommodation for a sensible price. Many fans will no doubt be following their teams around some of the country at least, and in hostels, you can meet like-minded travelers to share experiences with, and maybe a large bottle of Brazilian beer or two!
How to get Around in Brazil
Brazil has been preparing for the World Cup 2014 with major infrastructure projects at airports and on the roads and railways. Still, transportation will be a logistical nightmare; not just for the travel companies and organizations, but for individual travelers as well. Long-distance rail travel is more or less non-existent, so it really is a case of flights or buses. Coach travel is available in parts of Brazil, but some of the distances are long. Despite all of the efforts by the Brazilian government to have the entire infrastructure ready for the thousands of fans descending on them in June and July, chances are that there could be a lot of unfinished work. Travelers are being warned to expect delays at airports, schedule changes, baggage problems, and other transportation delays.
What Else to Do
At other world events like the Olympics, there is something happening all the time. Unfortunately, World Cup finals work to their own schedule. The early games are played every three days, and after the excitement of the semi-final, a whole week has to pass until the big day.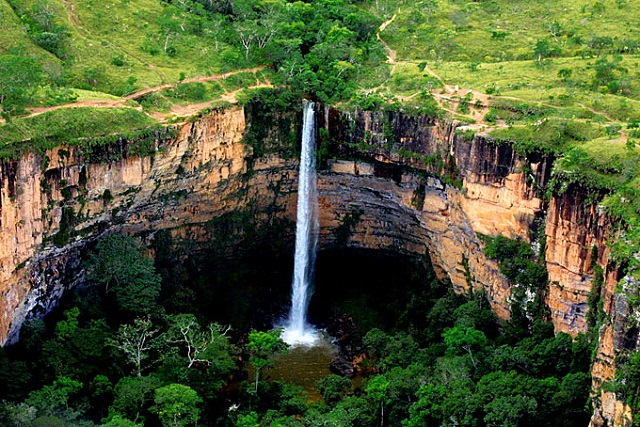 So, sightseeing is a must. Brazil is a big and beautiful country with widely differing landscapes, climates, and attractions from north to south. In Rio de Janeiro and Sao Paolo, the big-city nightlife is a must, while the northern beaches are great for sun-worshipping. Inland and bordered by Bolivia to the west, Mato Grosso in the center of Brazil is an amazing place to visit. The National Park Chapada dos Guimarães in the Amazon Rain Forest is known for its caves, waterfalls, and trails. In the same area is one of the most widespread tropical wetland areas on the planet. The Pantanal floodplains cover somewhere between 54,000 and 75,000 square miles and are home to hundreds of aquatic plants and diverse animal species.
If you are one of the lucky ones that gets to Brazil, watch out for Fuleco. The little blue cartoon armadillo is the official mascot of the 2014 FIFA World Cup and is sure to be everywhere.